Beauty Influencers on Instagram & other social media – Content Platform
Beauty influencers have been gaining more and more followers on social media. Fans love to watch their posts and videos to learn new tips on makeup, hairstyles and different products. Leveraging their online success, many beauty influencers on Instagram and other social media have also launched beauty product lines.
What are beauty influencers?
Beauty influencers are individuals who promote beauty products to their followers on social media. 
Thanks to Instagram, YouTube and even TikTok, a legion of beauty influencers has emerged in recent years. From sharing tips on the best eye makeup to broadcasting live tutorials to recreating celebrity looks, these makeup influencers are followed by millions of people around the world. And their popularity continues to grow.
Today, beauty influencers engage with their followers on a variety of social media channels. To differentiate themselves, they create diverse content. Some, for example, focus on beauty product reviews, while others specialize in creating content targeted to specific audiences.
Working with beauty influencers
Beauty content creators also bring value to their brand partners. Brands that collaborate with influencers witness increased customer engagement and loyalty, increased sales and higher ROI.
Collaborating with influencers and content creators is about building strategic relationships with them. By understanding that influencers are not employees, but strategic partners, brands can manage their relationships effectively.
Thanks to their enormous popularity, beauty influencers are actively courted by brands, both large and small. By partnering with them, brands find it easier to reach their target audience and create a greater impact. So much so that influencer marketing, which was initially considered a fad, has proven to be a very effective means of building brands.
From a business standpoint, partnering with a beauty influencer on Instagram can help you increase awareness and connect with the right audience. This can be especially useful when it comes to generating leads and driving conversions.
Top beauty influencers on Instagram
Before thinking about working with content creators, make sure their audience matches your buyer persona. For example, it wouldn't do any good to ask a makeup influencer to divulge tips on cooking. Although most people cook and make their own food, your audience won't take you very seriously if you suddenly start giving cooking tips.
However, choosing people who represent your brand values and avoiding misleading metrics can be a challenge. VoxFeed is a free access tool for choosing and applying filters on influencer audiences. It allows you to easily find segments of content creators willing to bring their creativity to your brand and select those whose audience profile best matches your target audience.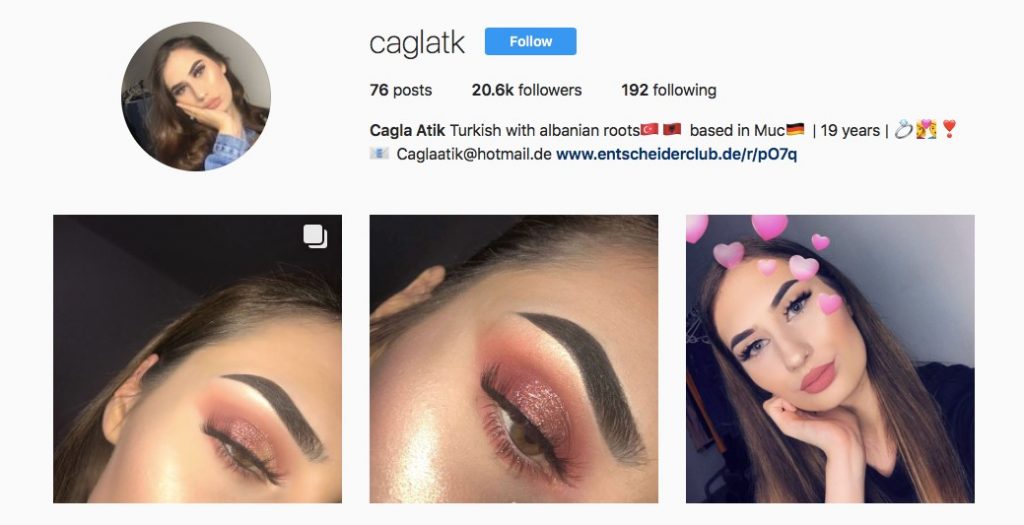 How to be a beauty influencer on Instagram
Becoming an influencer in the beauty world can take many years of hard work and patience. To find success, consider creating a plan and strategy first.
You must work to find your own niche and gain knowledge about it. Once you focus on a niche, you will need to post content on your social media profile, and post it frequently. Next, you can work to engage with your audience, partner with other influencers and grow your audience.
The best beauty influencers are confident, artistic and passionate. Many of them use their platforms to champion projects they believe in and look for brands to represent that support their values.