Success Stories: Savorly – How to create brand awareness?
Savorly is a platform for homemade food with delivery. It is an app that works with people who, from home, are looking to start their own business by cooking homemade meals. With this approach, Savorly needs to reinforce the difference versus other competitors. In this context, how to make a difference, how to create brand awareness?
With the pandemic and the growth of e-commerce, Savorly saw an opportunity. Unlike other food apps, this one doesn't work with restaurants or other physical establishments. Savorly's cooks are home cooks who have found in this app a way to generate income for their families without leaving home.
The VoxFeed tool is part of Savorly's brand awareness strategy.
Savorly: Results
Web Organic Traffic in 3 months
Engagement rate growth vs industry benchmark
Growth in Google searches with the keyword "Savorly"
The Savorly Campaign
With the aim of supporting local chefs in Mexico City, Savorly was created as a platform for homemade food with home delivery. 
According to information from the company, from January to June 2020 the platform registered more than 35k downloads and more than 17k transactions. It also detailed that there are more than 16k diners, who will be able to choose dishes from more than 10k chefs.
To continue with its growth plan and create brand awareness, VoxFeed is a fundamental tool for the expansion of the brand and attracting a larger audience.
Brand awareness may seem like a vague concept, and yes, it is. For those who like to measure success with neat and tidy numbers, measuring brand awareness is probably a headache.
Although there is no specific metric, there are ways to quantify brand awareness. 
This can be through your website KPIs (measuring your direct traffic, organic traffic or the number of times your brand name is searched on Google) or through engagement on your social networks. Engagement can refer to followers, likes, retweets, comments and more. It is a reflection of how many people know and relate to your brand, as well as the impact of your content.

Creating brand awareness is incredibly important to business success and overall marketing objectives.
Create brand awareness
Brand awareness shows the level of recognition of a brand, product or service among consumers. Brands with a high degree of brand awareness are often referred to as "trending" or simply popular.
When you need a tissue, do you ask for a tissue or a Kleenex? At the restaurant, a soda or Coke? Do you ask for an Uber?
Establishing brand awareness is valuable when marketing and promoting your business and products, especially in the early stages of a business. It is important because it helps you reach a new audience and improve your marketing outreach.
In the case of Savorly, it is the association with home cooking, the underserved niche market, in which the brand saw the opportunity. Let's order Savorly?
How to create brand awareness
Brand awareness in general does not happen overnight. Nor is it achieved with a single advertisement or marketing campaign.
Strong brand awareness is the result of multiple simultaneous efforts that go beyond trying to acquire a couple of customers.
If you expect to raise brand awareness with a few product ads on Facebook or social media, you won't get very far. Not only will the consumer focus on the product (not the brand), but the ad will lack impact beyond a simple sale.
Establish brand awareness
To establish a solid Brand Awareness strategy, here are some tips:
Define your brand personality
Treating the brand as a person and defining its narrative are the first steps in giving the brand a personality. The next step would be to infuse this personality into the marketing efforts.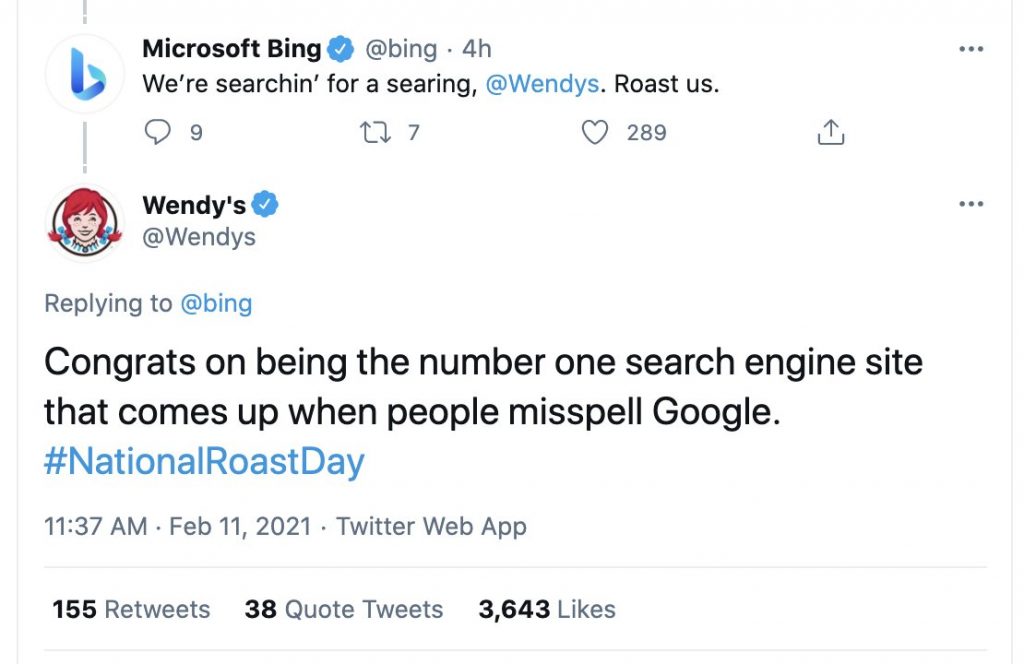 When you market your products and services with personality, you can't help but increase your brand awareness because it will come naturally. Of course, your consumers will notice your app, products, services you sell, but they will also experience your personality through your advertising.
The Wendy's case is one of the best known, as is Old Spice. It is inevitable that when you hear one of the brands, you do not associate them with a specific personality.
Make sharing easy
Whatever your industry, product offering or marketing strategy, make it easy for your audience to share your content. It can be blog posts, sponsored content, videos, social media posts or product pages. It doesn't matter what it is, as long as it's shareable.
Word-of-mouth marketing is the most effective way to establish trust and familiarity among customers. If someone sees a friend or family member recommend a product or service, they will take notice of that product…and the brand. Is it a brand worth exploring? Do they have other great products you can trust? What do their social accounts look like and what do they talk about?
For example, with VoxFeed you can invite your own users to create content for your brand and share it with their audience.
Referral programs are also an excellent option. Users will be happy to spread the word about your product or service when they know they'll get an additional benefit. Dropbox is a great example of how smart referral programs can boost a company's growth. Dropbox offers users 500 MB of additional storage space for each friend they refer. When it was just starting out, this referral program helped generate tons of referrals and countless savings in advertising dollars.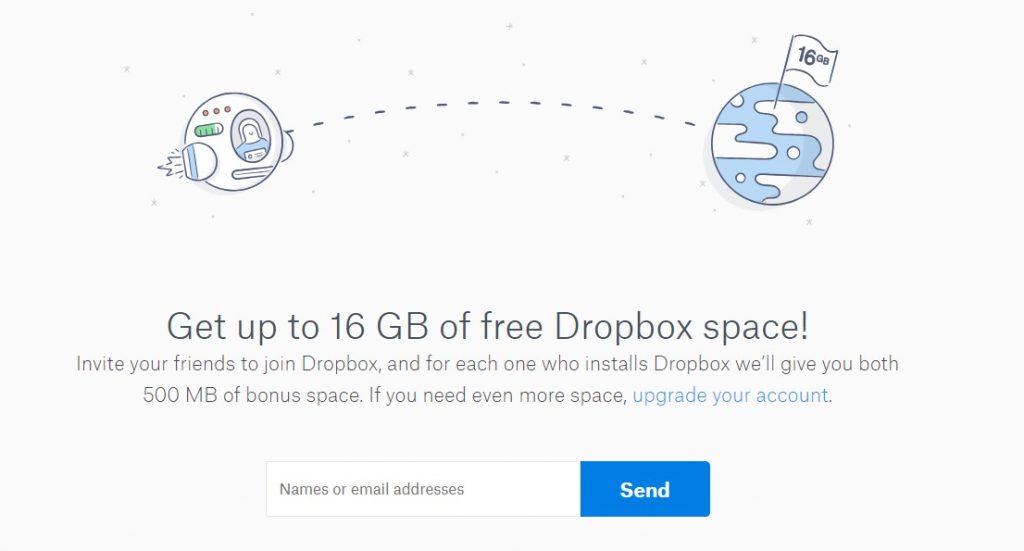 Be a social brand
If you only try to connect with others when trying to make a sale or get support, you won't be known any further than a normal business.
To get your brand out there, you have to be social. Post on social media about things unrelated to your product or services. Interact with your audience by asking questions, commenting on posts or sharing content you like (especially from your audience. Acknowledge them). Treat your social accounts as if you were a person trying to build a community, not a company trying to make money.
One way to develop your networks is through contests. Organize a contest on social networks in which participants send (for example) a photo or video and other users vote for their favorites. Or giveaways. Contestants will share the link with their friends and family to get more votes, which will increase your brand awareness.
Discover how VoxFeed can help you create brand awareness