SaaS for Marketing: 7 must-have tools for your Brand
These are 7 must-have software-as-a-service or SaaS for marketing. Whether you are an agency or a company looking to run your own branding strategy, these SaaS for marketing are for you. These are free-to-access softwares that will help you run your strategy and allow you to do all the planning and execution of your campaigns. 
And… just so we are on the same page…
What SaaS means?
SaaS is short for Software as a Service and it's sold on a subscription basis and is usually accessible online.  There are many businesses that use these softwares because it gives them flexibility and simplicity for most of their marketing needs.
In this article, we're going to mention SaaS for marketing that are FREE or have a Freemium model: they are free to access and use, but you can purchase additional features.
What is a SaaS for Marketing?
A SaaS for Marketing is a Software as a Service company that helps you design and run your marketing strategies. There are multiple SaaS for Marketing out there, so here is Top 7.
Top 7 SaaS for marketing
Starting with an easy one…
It's hard to imagine a list of marketing softwares and platforms that doesn't include Google Analytics. First of all, it's free and since Google is the search engine to be in, Analytics is a great way to see how it specifically is evaluating your site.
This platform measures all kinds of traffic metrics for your website, analyzes performance and gets you audience insights. Even if you're using another traffic analytics tool, connecting Google Analytics to your website is a great way to compare and go more in-depth regarding traffic metrics, visitor categorization, and location segmentation. These metrics help you determine what content to create more of, which referral channels you should focus on, and what pages you need to revise (if they have a high bounce rate, for example).
Speaking about Google and search engines, you'll need an SEO tool. So, no marketing SaaS list is complete without a SEO tool, and for that,, we have to recommend Neil Patel. There are plenty of powerful SEO tools in the market, but it happens that Neil Patel has a very complete free version.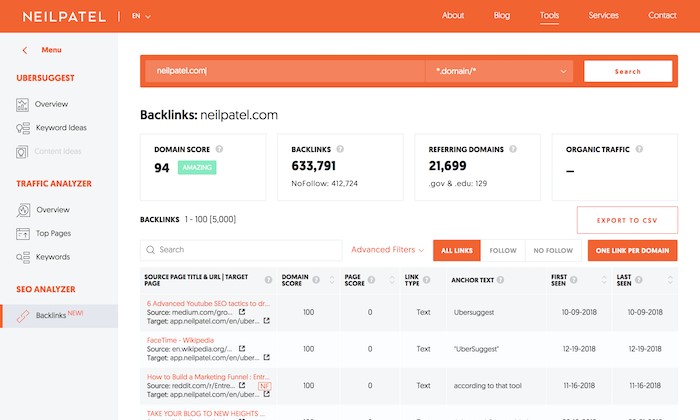 Their SEO category includes everything you'd expect (non-exhaustive list):
Keyword tools
Backlink analytics
Traffic insights
Site audit
Regardless of your feelings about social media, millions of people use it. And for that, Hootsuite becomes very handy.
This is a social media management platform that helps businesses manage all their social media networks from one space. It can assist digital marketers with all their social media marketing strategies and campaigns right from one platform. Within Hootsuite, you can do things like:
Schedule posts
Engage with followers
Track all your mentions
Respond to comments right from Hootsuite
Part of the difficulty in developing a successful social media campaigns is choosing the right profiles, content and manage all of that. 
VoxFeed is a influencer and microinfluencer platform that lets you discover and connect with content creators and launch social media campaigns with influencers.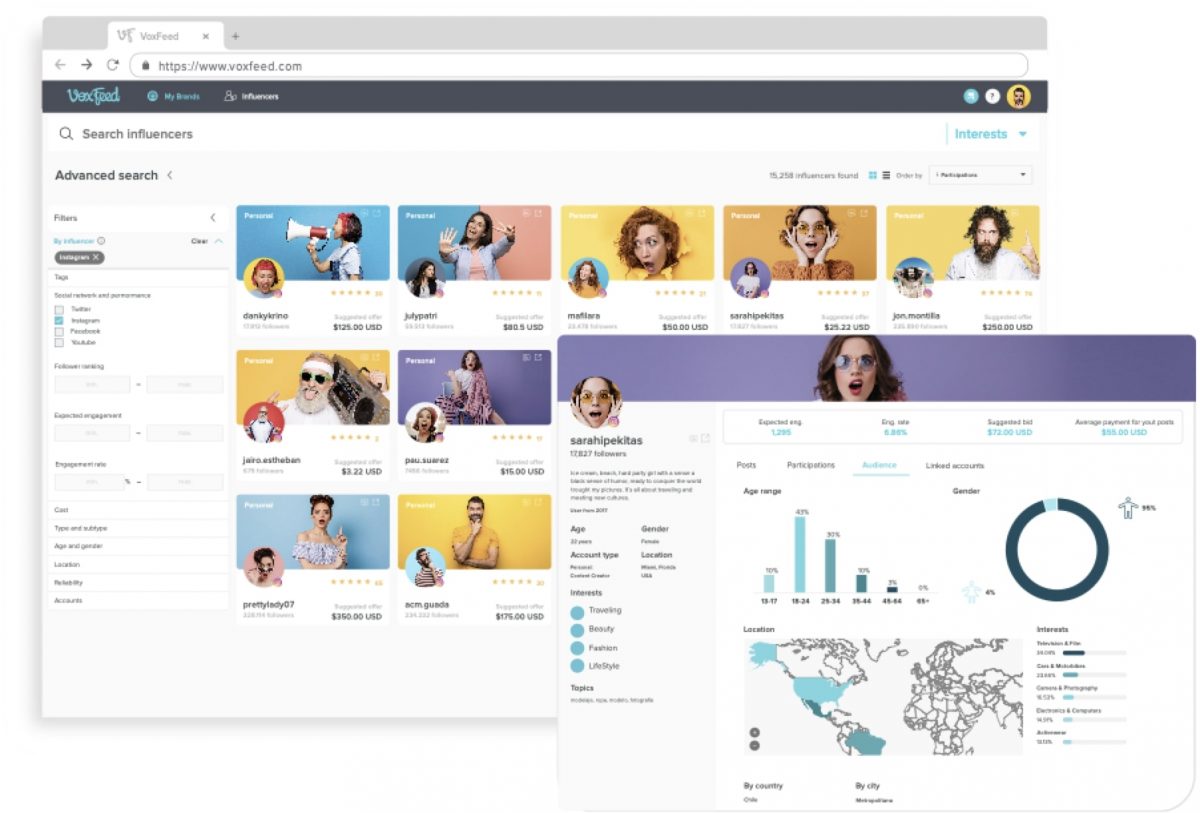 VoxFeed has a search engine for influencers in its base of registered content creators that facilitate the search process. All profiles are classified into different categories, making it easy for brands and agencies to find the right content creator. Brands can filter results based on niche market, engagement rates, target audience, location and other categories
HubSpot is a marketing automation software that can help you increase leads, accelerate sales, simplify your processes, or build a powerful website. We can control all your sales funnel through it and you have access to a free CRM. Additional premium features include content management, sales funnel management and marketing hub.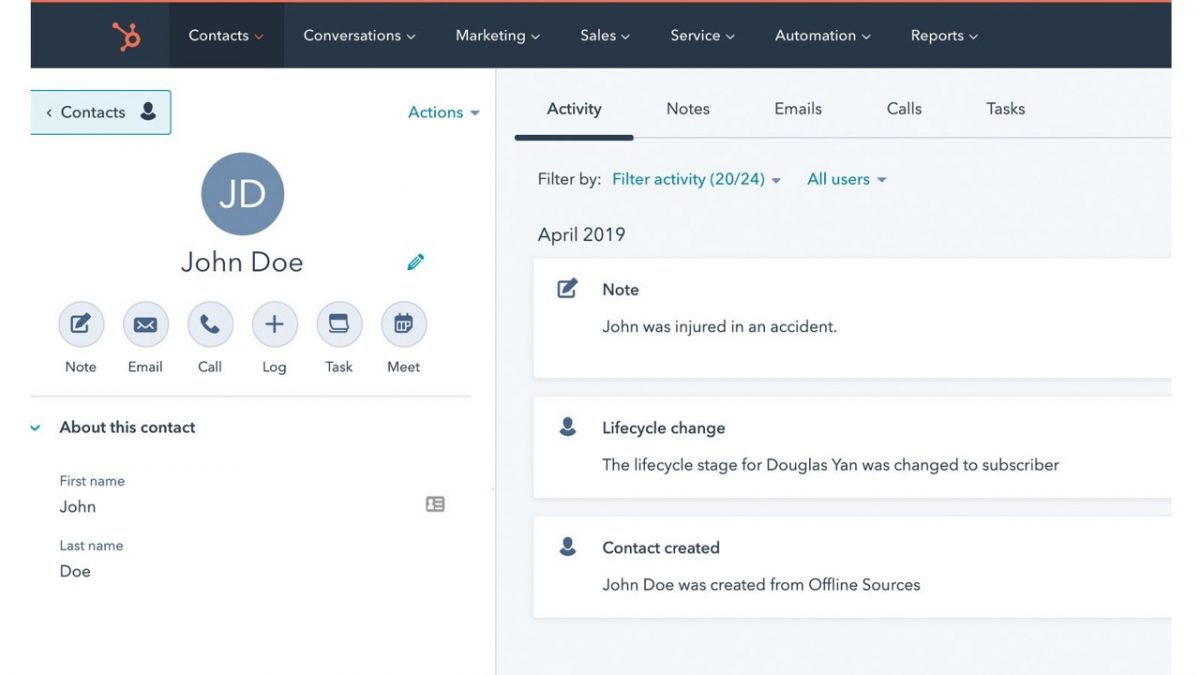 MailChimp is an email marketing automation service that helps and improves your business's email marketing campaigns. It provides an easy way to send your audience newsletters, manage subscribers list, and track performance. 
The SaaS for email marketing Mailchimp include:
Shoppable landing pages;
Create signup forms;
Manage subscribers;
Generate customized reports;
Email click-through rates;
Tracking sales and marketing campaigns
With the multitude of SaaS tools out there, sometimes it's hard to juggle between all of them. That's where Zapier comes in. You can create automated connections that take an event from one service and trigger something to happen in another tool.
If you're finding yourself doing anything manual on a regular basis, it's worth checking Zapier to see if you can automate the process.