[Template] Influencer marketing brief & brand advocates program
An influencer marketing brief includes the guidelines that serve as a starting point to correctly develop the campaign and meet the business goals. Find here some examples of influencer campaign brief and brand advocates program.
In campaigns with influencers or brand advocate programs, communication between both parties is essential to achieve successful results. For that, it's necessary to make the guidelines and business objectives clear at the time of creating the influencer marketing brief.
Influencer marketing brief structure
Regardless of the objective, there is a basic structure to build an influencer marketing brief or for a brand advocates program:
Introduction to the product or service with a bit of brand history or context
What is the objective (make them aware of the brand, go to the site, redeem a coupon on their next purchase, etc)?
What type of content they have to create?
What they have to communicate in their content regarding the campaign goals.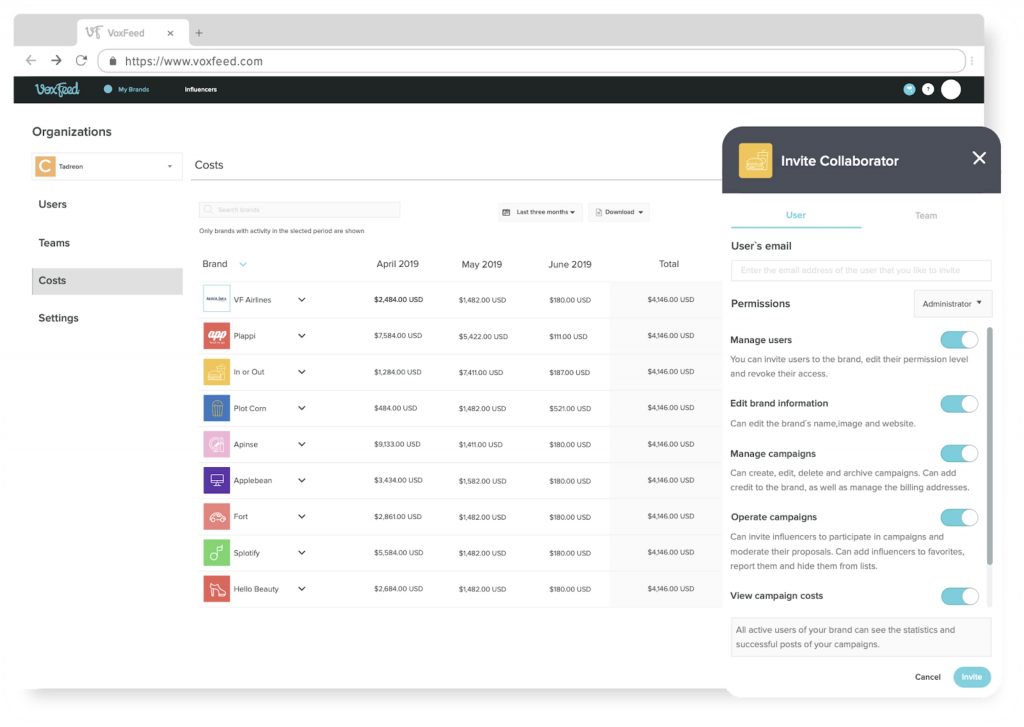 #1 Brief introduction
Start the influencer campaign brief by giving a little information about the product, brand or service. This will allow them to have a broader context about the topic: Who is the brand or product, what does the brand want to communicate? 
#2 What is the goal?
Also, provide information about the campaign goal. Including the objectives will help influencers and brand advocates create content tailored to your needs. Is it a product launch? Does it have a special feature? Do you have a special sale?
#3 Type of content to create
Include what type of content you expect to receive: Photo? Video? Does the picture have to be taken somewhere special? Does it have to include the product?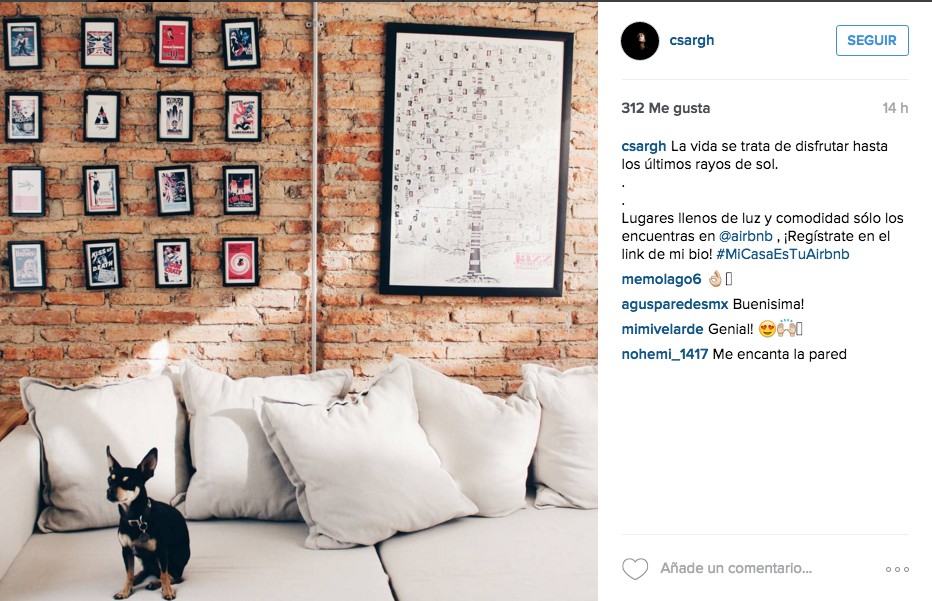 Our recommendation: If the influencer campaign or brand advocates has to include the product in the photo, we recommend requesting that you not only show the product itself, but also how you use it, prepare it, enjoy it with, how you combine it, where you use it, or when you use it.
The publications that perform best tend to be those with visually appealing content that the audience can identify with, that showcases a skill or that can be replicated by your followers.
#4 What do they have to communicate?
Indicate what type of message you want to be included. We do NOT recommend that you indicate exactly what to say. Influencers and brand ambassadors know better how to communicate with their audience and what kind of phrases they react best to.
We always recommend encouraging the content creator to tell his or her personal experience with the brand/product. Some points that could be touched upon (not all): How did you hear about it? Why did you need it? What solution did it provide? What benefits does it provide? Why do you recommend it? What does it give you that others don't?
Influencer campaign goals or brand advocates program
After encouraging them to tell a little about their experience through the brief, you can share the specific message for the campaign according to the objective you are trying to achieve:
– Customer acquisition campaign
To meet this goal, we recommend including in the influencer campaign brief that the benefits of using the product or service and what it has to offer are shared. This with the objective of creating a sentiment of belonging in their followers. Always include a call to action.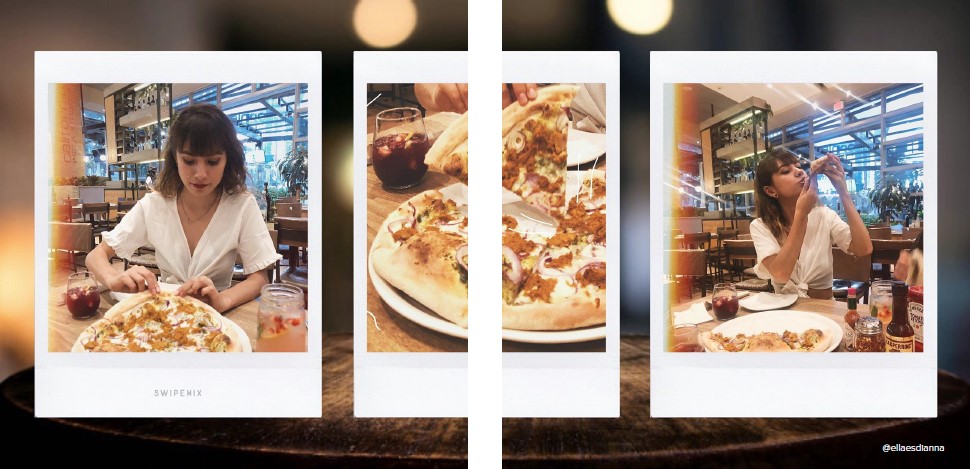 – User conversion campaign
If the campaign has a defined time frame and an immediate benefit to communicate. For example, a special sale, take advantage of a limited edition, free shipping. It works best when the conversion (purchase) can be made immediately through a website or app.
Through the brief, the brand advocate should be invited to share the product/service benefits and say that their audience have limited time to participate. This generates a sense of urgency (include a clear call to action to the site/app). Examples of strategies that work: Discount codes, special sale, trackable link, limited time.
 – Brand awareness campaign
Focus on providing information about the product or service to serve as an introduction to those who do not know it. Add information about what makes it different, interesting or attractive. In this type of campaign, testimonials work particularly well.


 – Brand positioning
The main purpose is to highlight the differential of the product or service. The influencer campaign brief should ask customers to show why the product is the best option, as well as sharing from experience why they've chose it, and what conflict it solved for them. It usually provides good results to promote the product as something exclusive, helping to create a sense of "coolness".
– Web traffic generation campaign
It's recommended to show the point of going to the website, that is, what you get from going there. For example, if it is an e-commerce site, show the product that was purchased and that it can be found in through some specific link.
Influencer marketing brief template and brand advocates program
Change the words in parentheses to those that fit your campaign:
(PRODUCT OR SERVICE NAME) is a (SERVICE, PLATFORM, STORE, BEVERAGE, SNACK, etc) that (MAIN PROBLEM SOLVED) through (MAIN PRODUCT OR SERVICE DIFFERENTIATOR).
With your collaboration we seek (MAIN OBJECTIVE)
For your publication we ask you to do (NUMBER OF ACTIONS, PHOTO OR VIDEO. Example: 2 photos) where you show how you use (PRODUCT OR SERVICE NAME) and when you use it, what you use it for, with whom you share and enjoy it, etc. . (ADD PHOTO SPECIFICATIONS AS ENVIRONMENT OR ENVIRONMENT, IF THE PRODUCT SHOULD BE VIEWED, IF THERE ARE INDICATIONS ON HOW THE PRODUCT SHOULD BE DISPLAYED, ETC).
In your writing, share with your followers what your experience is, why you like it, what it solved for you and what benefits you obtained.
-Based on the objective add:
Acquisition: Invite your friends and followers to (ACTION TO TAKE. For example: register, know the brand, follow an account, etc.) and begin to enjoy the experience of being part of the community of (PRODUCT NAME OR SERVICE)
Conversion: Invite your friends to come to the site and take advantage of (DISCOUNT CODE, SPECIAL PROMOTION, LIGHTNING SALE, SPECIAL EDITION, ETC.)
Awareness: Invite your friends and followers to know everything that (PRODUCT NAME OR SERVICE) offers and start enjoying (WHAT MAKES THEM DIFFERENT).
Positioning: Also, tell your friends and followers why (PRODUCT OR SERVICE NAME) is the best option in the market for (PROBLEM OR NEED TO BE SOLVED).
Traffic: Invite your friends and followers to visit the link or page that you are going to share so that they know it, follow it, interact, etc.