New Social Media stuff: Clubhouse vs Spaces, the audio chat from Twitter
The next killer apps are arriving and it's often difficult to be ahead of the game. So we're ready to jump on the bandwagon and give all you need to know about new social media stuff for this year. And be aware: they offer the potential to transform how we communicate, share knowledge, and even make new friends. Check how it works Clubhouse and Spaces (the audio chat from Twitter).
Spoiler alert: when trying them out, expect some yelling.
Clubhouse
What is it and how does it work?
Clubhouse is a free, voice-based social media app where people discuss different topics or whatever's on their mind in "rooms." It's something like a semipublic Zoom call or a Google Meet without the cameras and your fake Cancun beach background. It was launched in spring 2020 in Silicon Valley, at the height of the pandemic, by Paul Davison and Rohan Seth.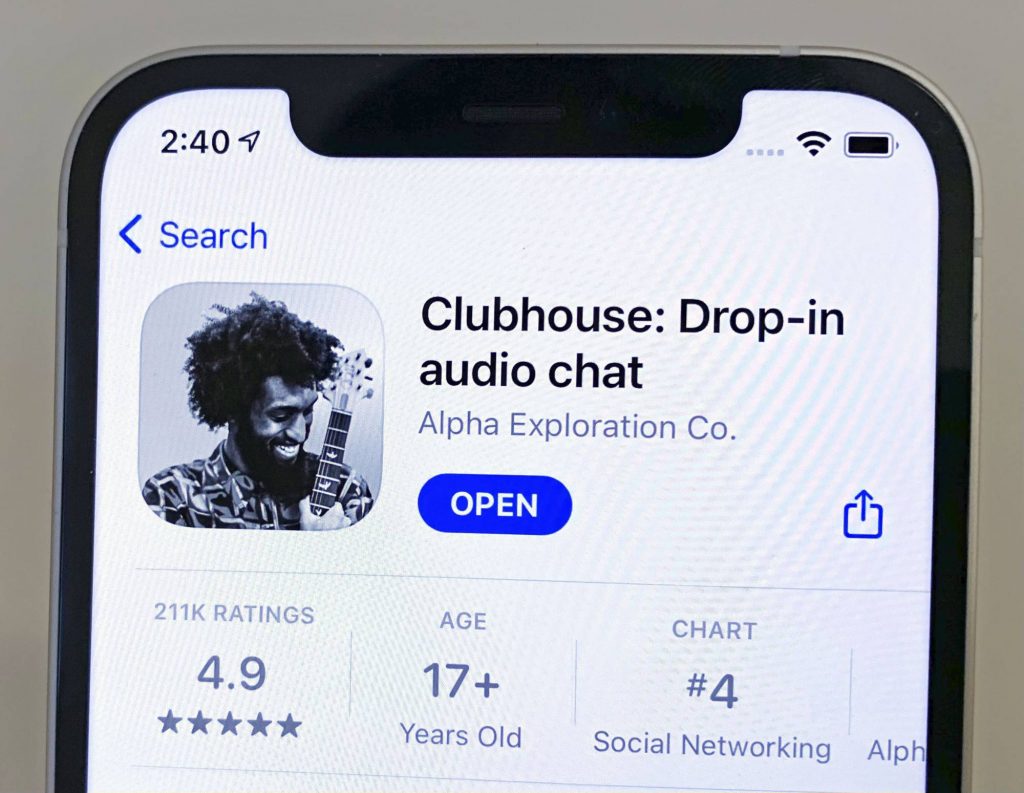 The app is simple. Once you're in you can join any chat room you like. There will be some pre-planned events with arranged speakers (which can be found in the app's events calendar) as well as more "spontaneous" discussions. You can be on mute or join in the conversation if you wish (once you've been approved by the moderator). If you didn't like it, you can drop out and scroll through the "hallway" to find another one that fits better your interests.
The app certainly has benefited from the pandemic as people look for ways to socialize while avoiding in-person interactions and outdoor activities. But Clubhouse usage may be more durable than many believe after daily life returns to normal. It's a convenient, frictionless way to meet new people and listen to conference-like events that otherwise might be difficult to attend in person.
Who is in there and how do I join?
Celebrities, CEOs, entrepreneurs, musicians, and Hollywood types are already on Clubhouse. Most recently, Elon Musk held a session and discussed everything from when humans will arrive on Mars to cryptocurrency Dogecoin.
At the start of December 2020, it had just 3,500 members around the world. But, by the end of January 2021, co-founder Paul Davison said the app's weekly active user base reached 2 million. Something is happening inside the Clubhouse community. After all, hearing someone's voice and having a back-and-forth live conversation, helps to build closer relationships more quickly than dozens of written posts and text messages sent through social networks such as Facebook and Twitter.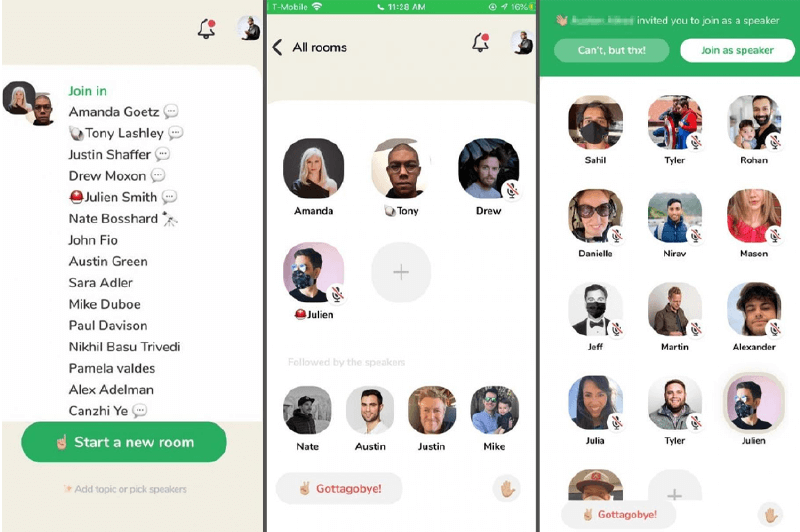 But, hold on. An important thing to know is that Clubhouse is invite-only. Each new member can only invite one person to join. Once you've been invited, you're in – there's no vetting process. Also, currently, Clubhouse is available only for iOS. So once the founders decide to open Clubhouse to the public and release an Android version, growth will surely take off to higher levels.
Spaces, the new audio chat from Twitter
Watching Clubhouse's stellar growth, Twitter didn't want to fall behind and counter-attacked with Spaces. "Spaces" basically replicates Clubhouse's features and integrates them into the Twitter app.
The social media company describes Spaces as a "place to come together, built around the voices of the people using Twitter". They are basically audio chat rooms, which allow users to invite other users and discuss various topics. These rooms are live for as long as they're open. When a "space" is closed, it can't be accessed anymore.
The overall feature, which is powered by Periscope, was first announced in November and was initially rolled out for limited beta testing in December. As Clubhouse, Twitter Spaces is currently limited to iOS. However, in late January 2021, the official Spaces account posted a tweet showing that is working on the feature for Android too.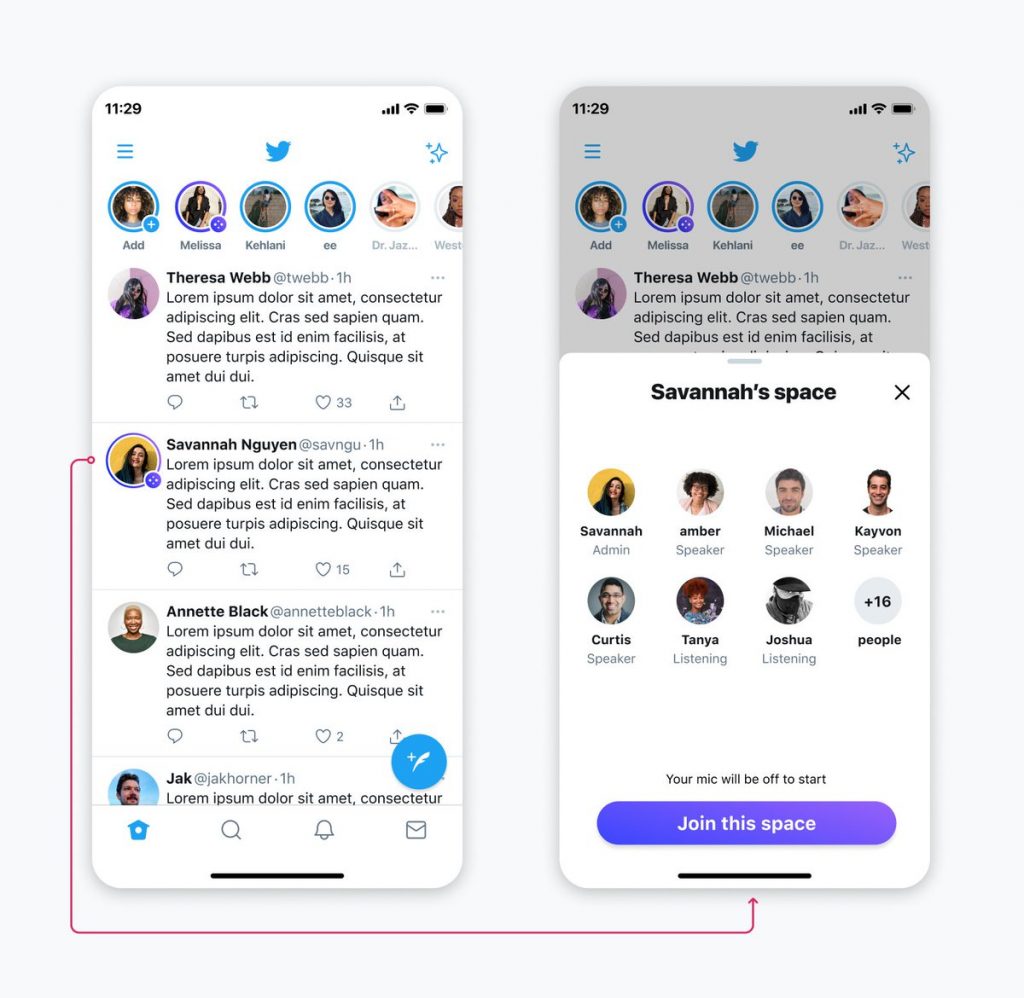 Which one is better?
People usually use social networks as a way to increase their "social value". In other words, people expect to earn status from the effort they put into creating stuff on social media. That's why people post for free.
Clubhouse's early boom is, in part, a land grab for that social value. Also, an important feature of Clubhouse is the "hallway": when you open the app you get a feed of rooms highlighted specially for you based on your interests, and drop in and out as you scroll through. On Twitter, as it is today, you can only find Spaces when someone you follow is participating in one, or when you see a tweet with a link to one.
Clubhouse is also at a stage where it is adding new innovations on a near-weekly basis. Those include different room types, activity-based notification feeds, and event calendars.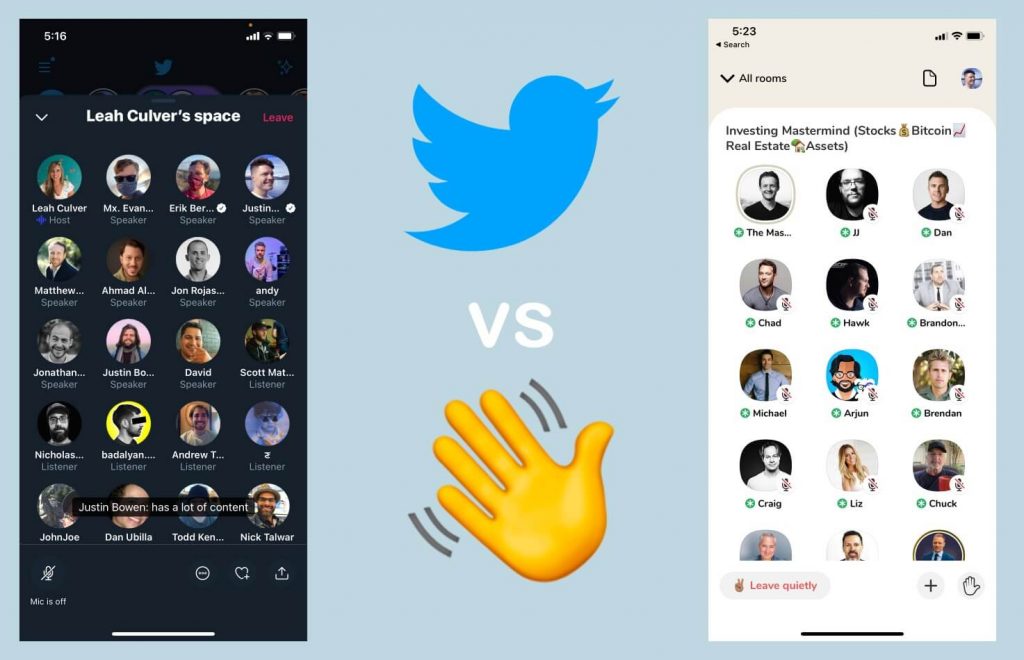 However, Twitter has a shortcut. Unlike other social media, you usually follow on Twitter people based on your interests: journalists, politicians, thought leaders, athletes, etc. So, even without a "hallway", you'll get relevant conversations right away. Adding to that, "Spaces" has some differentiated features. Real-time transcriptions (useful especially for conferences) and the ability to combine and share tweets to the room for discussion purposes are unique advantages.
But the greater advantage is that Twitter already has a huge and engaged userbase, including the most influential people in the world. When Elon Musk got into Clubhouse, it's news. When he goes to Twitter, it's just another Tuesday. These "influencers" will generate buzz from the start for Spaces once they get access to it and have an easier way to engage their followers.
I'm a marketer, what should I do?
As a marketer navigating this can be tricky. Should I cover this or not? Maybe. You'll probably have to do some research before jumping on the bandwagon.
Your brand doesn't need to be on every social media app. Last year there was (and still there is) a lot of hype around TikTok. Now it's Clubhouse. Establishing a successful presence on any new platform or trend takes planning and resources. Every social media manager will probably be asked why a brand is not on every single platform. Saying no and having the data to back your judgment, will probably save you a lot of frustrations, and resources.
The first thing to do: figure out your target audience and assess if it lines up with the audience of the app. Then, you'll have a few questions to ask yourself: how can you add value to the audience? Do you have any strong stance that will impact your community? Does it justify to create a brand account for that?
Another important aspect, is measurement. For a brand it is essential to know the reach of your actions, campaigns, and get feedback. Twitter already has external points, API and easy ways of measuring impact. Clubhouse doesn't. That is something to consider.
What are your thoughts on that?