Marketing for restaurants: 9 effective strategies and ideas for your business
Marketing for restaurants has become much more demanding in recent years. Those responsible for restaurant marketing, promotions and attracting new restaurant customers face challenges that are as difficult as they are interesting. People looking to fill their stomachs now have a dizzying array of possible options, and restaurants must compete for customers' attention beyond location.
Too often, restaurants miss the opportunity to reach hungry diners.
Restaurant marketing is the best way to reach new customers, keep in touch with them and convert them into regulars through channels such as social media, email, events, sponsorships, discounts and promotions.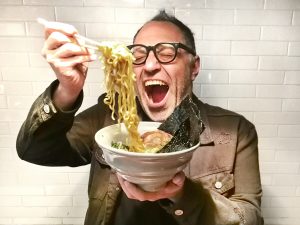 Marketing for Restaurants
To help you navigate this new reality of restaurant marketing, we've compiled a list of 9 restaurant marketing ideas and strategies.
#1 Establish your brand
Define your restaurant's brand and stick to it. What is the main message you want to convey? Use it as the driver of your marketing messaging strategy. The restaurant's website, social media and any restaurant materials should support and align with your brand.
If your restaurant is focused on sustainability, create messaging that speaks to where your food comes from and how that creates a different experience. Avoid anything that doesn't seem to support that mission.
#2 Claim your business on Google
Google My Business puts your restaurant information on the map, literally. By claiming your business, you can update the operating hours, website, menu and other crucial information your customers need to know. Google prioritizes these listings and shows them first in search results.
A Google listing ensures that the most important information (location, phone number, opening hours, etc.) appears immediately when your restaurant is searched for online.
This also paves the way for launching local online ads such as Google Adwords.
#3 Be present in social media
Every restaurant should have a social media presence. Just because you're not an avid Instagram user doesn't mean it's not a good fit for your business. Social media provides insight into your restaurant, helps build relationships and keeps customers' attention. Whether your business is on social media or not, your diners certainly are. Take advantage of this opportunity to be part of the conversation.
Determine which social media are most used by your typical diner and make your business accessible on them.
3 basics for restaurants with a presence in social media
Be visual. You can't expect to get noticed on social media without engaging visual content. Photos can be of anything that might interest or excite your customers: photos of the food, your team and your customers. Or even behind-the-scenes videos of your chefs in action. People tend to buy with their eyes, and the same goes for social media.
Post often. When your customers log into your social media feeds, the first thing they should see is not a post from last week. Momentary posts, such as a dish of the day, photos from a recent event or an announcement of a limited-time discount just for your followers are easy ways to show that you're always connected to your community.
Talk to your customers. Social media is a place for your customers to talk to you and talk about you. Be sure to constantly check for mentions and comments on these sites, and respond to each one. Starting a conversation breaks down any barriers between your restaurant and your customers, and will lead to more interactions in the future.
#4 Make food instagrammable
The basic idea is that the plating and presentation of a dish encourages people to take photos and share them online, especially on Instagram, where hashtags like #foodporn are super popular.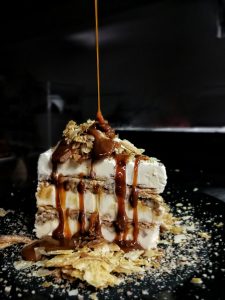 Creating Instagrammable dishes is a super powerful promotional tactic because it leverages user-generated content to get the word out about your restaurant instead of investing too much in advertising.
You can create the same dish over and over again and each time it potentially spreads to a whole new audience through social media for free. To master this technique, you have to have a unique idea that is not cheesy or traditional.
If you succeed, you can create a viral effect for your restaurant. When it happens, this could be the most impactful strategy of all.
5 ways to make your food instagrammable:
Combine colors. Use ingredients of the same shade or several attractive colors.
To share. Create an experience and a moment that can be captured on video.
Make them match each other. Create dishes that match each other when photographed together.
Be eye-catching. Make the dishes brightly colored.
Good lighting. Use lighting that shows the dishes in a flattering light.
#5 Focus on building loyalty
Keeping customers coming back again and again should always be one of the main parts of restaurant marketing.
Loyal customers cost the least in marketing to get them to come back and are also more likely to tell their friends, i.e. they are ideal for word of mouth.
Loyalty is often the result of an incredible dining experience: good food, pleasant interior, customer perception of value, etc.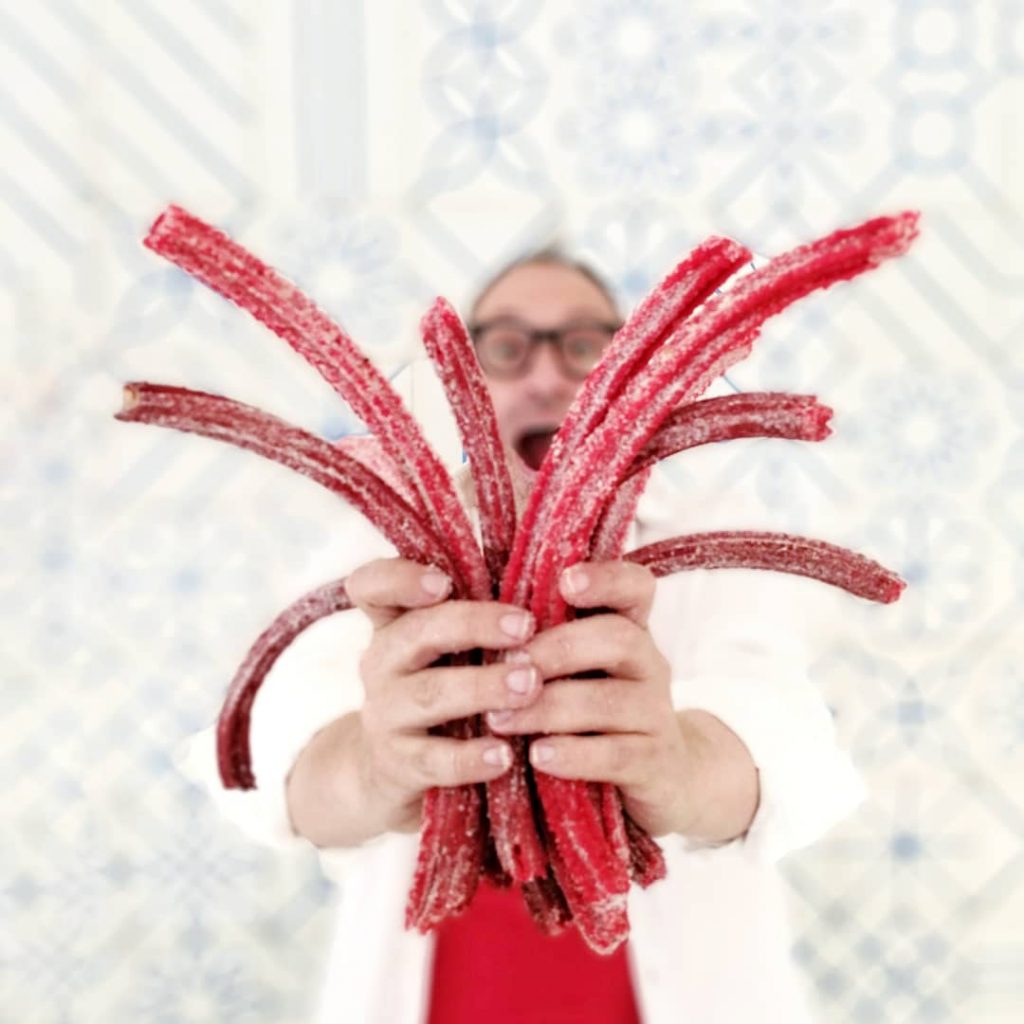 But you can also actively encourage allegiance through loyalty programs and reward programs for returning customers. You can manage it all in-house or partner with a supplier.
Fine dining restaurants can focus on enhancements to the dining experience, such as free champagne or dessert. More casual restaurants can directly offer a discount to loyal customers.
#6 Make sure you are found
Every day, thousands of people search for things like "sushi restaurants near me".
A modern restaurant marketing plan should take into account how your restaurant will be found for these types of local online searches.
If someone searches for "chicken wings in Mexico City", the restaurant's strategy will determine which restaurant appears in the search results. If you are a sports bar in Mexico City, it is extremely important that you appear. At the very least, make sure you can meet these basics:
Google Business profile claimed and updated.
Location information on the website.
Google reviews.
Make sure your profile and page contain the keywords by which you want to be identified (e.g. "wings", "hamburger", "pizza", etc.).
Website pages optimized for SEO.
#7 Encourage and incentivize online reviews (and don't forget to reply).
For many, online reviews are the most important thing when choosing a new restaurant. Having thousands of 5-star reviews makes it very easy for online restaurant seekers to choose your location over the competition.
Try asking people to rate you positively if they have had a good experience, or go a step further and encourage people to leave positive reviews.
What if the review is negative?
Receiving poor reviews will have a negative impact on the business. Therefore, managing and responding to reviews, especially if they are bad, is an essential food marketing strategy.
How to answer negative online reviews?
You can approach negative criticism with a positive attitude and use it to your advantage. In writing your response you should:
Empathize. Consider the customer's point of view and show that you understand.
Own up to it. Acknowledge the problem and that you are willing to listen.
Take action. Seek to take an action that will resolve it.
Prevent. Consider how you can avoid this situation in the future.
Above all, DON'T:
"Copy and paste" pre-formatted answers. The answer has to look genuine.
Tell them not to return to the site. It will be taken as an offense.
Say "we'll look into it". No one will believe.
Answer privately. Take responsibility and solve the problem publicly.
#8 Find influencers and ambassadors for your restaurant
Influencers or brand ambassadors are people on social media who have a large number of followers in their target industry or city.
Some food bloggers have a large following, and getting their attention can have a big influence on your restaurant. Even a single article or mention from a top foodie can go a long way in your restaurant's promotional efforts.
The best place to start with influencers is with local Instagram users who have a large following. Use VoxFeed to find people who have a large audience and also fit your restaurant's brand.

One example are fitness influencers for a restaurant focused on natural ingredients.
Once you've found some good targets, create and launch campaigns to promote your restaurant on social media with them.
#9 Google Ads, Facebook Ads, Instagram Ads…
Most restaurants have at least considered running digital ads as part of their restaurant marketing strategy.
Online ads have a low barrier to entry: they are easy to set up and you can start with a very small budget to test.
Each ad platform has its own features, which you'll become familiar with over time. But keep in mind that digital ads are not so cheap anymore, so keep a close eye on performance and turn them off if they don't work.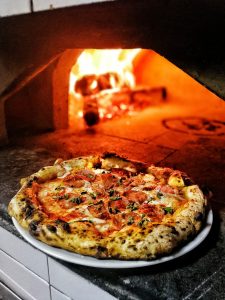 For them to work, you must comply with the basics:
Audience. Showing ads to the right people is the most important success factor of your online campaigns. Review how to effectively target people both by location and by categories of interest.
Creativity. It is essential to have ads that look good and that attract your customers. Consider the images, the text and the theme of the ads. Are you promoting a discount or just the restaurant in general?
Analyze. You need to monitor ad performance and continually test new combinations of creativity and targeting.
Keep your marketing for restaurants strategy up to date
Keep track of how the industry, your competitors and your community are evolving. Your marketing strategy must change and adjust to the inevitable shifts in the environment.
Maybe the neighborhood has become more upscale over time; maybe a large restaurant chain has appeared next door and people are looking for the "local" option; maybe a widespread food safety issue has led to an aversion to seafood. Be aware of these changes in the marketplace and always be prepared to adapt your restaurant marketing strategy accordingly.
Want to start building your community?