[2023] Digital Marketing Trends: 8 things you have to know
Digital Marketing Trends in 2023: Among the chaos of 2020 and 2021 brought on by the big shifts in our society, many industries – marketing included – have had to evolve and adapt to fit the new normal in 2022. Now, those digital marketing trends will develop in 2023.
With new data, changes in algorithms, technologies, and techniques emerging on, the way we attract, connect, and market to our audiences will be different.
To succeed in this fast-paced, industry, you have to do more than just keep up with trends in marketing – you have to stay ahead of the game. So, moving on from 2022, this is our guide for the times ahead:
#1 – Inclusivity and Social Movements
The significance of inclusivity in our current time-and-place in history is bigger than ever. Greater numbers by the day, especially younger audiences and marginalized groups, want to see a more optimistic depiction of equality in the content they consume and the brands they purchase from. Or more accurately, they don't want to see the same homogeneous content we're accustomed to from previous decades. These are major digital marketing trends for this year and the years to come.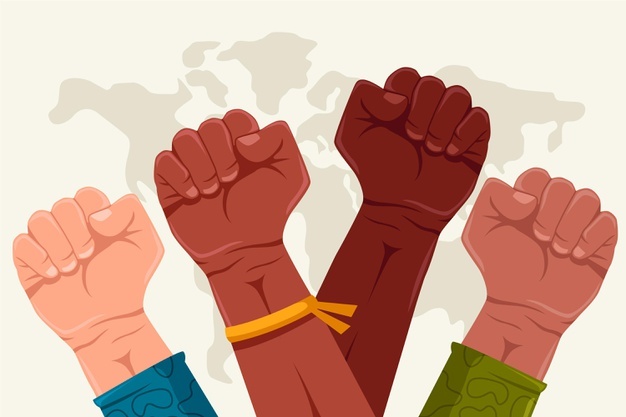 According to Accenture, this cultural shift is already affecting purchasing behavior: 41% of shoppers "have shifted… their business away from a retailer that does not reflect how important [identity and diversity] is to them." The same study showed that 29% of consumers are willing to switch brands completely if they don't showcase enough diversity—and that percentage just goes up for ethnic minorities and the LGBT+ community.
Not only inclusitivy, but other social movements as well. As a trend in influencer marketing and in all branded content in general, causes such as climate change, data and information privacy and social representation come into play.
#2 – A World without Cookies
Another big BIG change is that Google's industry-leading browser Chrome will stop supporting third-party cookies. For those who use cookies, it will significantly alter how digital ads are targeted and tracked.
Existing technologies that can track users just like third-party cookies include: Local Storage, IndexedDB Web SQL, and any other technology that makes it possible to save data on a user's device from browsers (as cookies do).
Other browsers (like Safari) have been blocking third-party cookies for years, and we've seen repeatedly that trackers simply resort to workarounds, other methods and new technologies that make them able to track users just the same.
#3 – User Generated Content (UGC) – Brand Advocates
User-generated content (UGC) is any content – videos, images, reviews – created by customers or users, rather than by the brands themselves. As one of the most authentic forms of digital word-of-mouth marketing, UGC is one of the digital marketing trends for 2023 and a great way for brands to make themselves more accessible and relatable to their audience.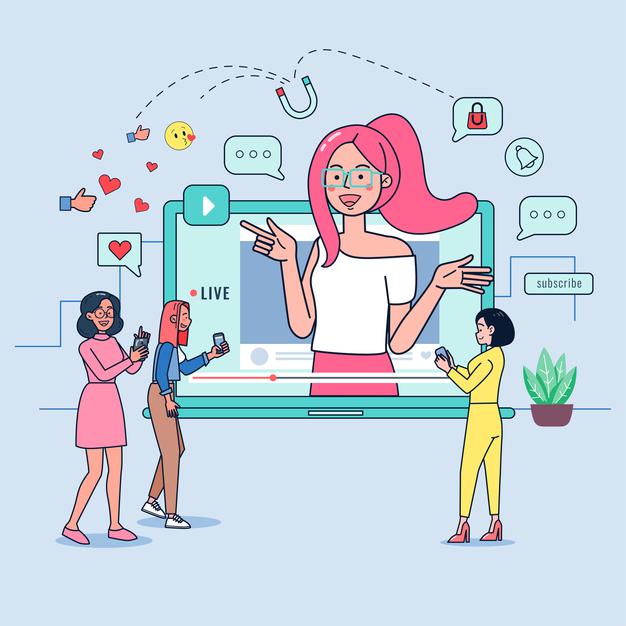 Since the rise of influencer marketing back in 2016, UGC has become the cornerstone of many brands' marketing strategies. Actually, 86% of companies and many big-name brands are now repurposing the content of their followers and brand advocates. UGC is proven to far outperform brand-created content, so enlisting customers to not only generate content but also market it for you, is undeniably a great marketing strategy.
While User Generated Content is by no means a new trend, due to lockdown and social distancing restrictions this year, there's a big increase in UGC. More brands adapt to the digital landscape and look to their customers to create the content they want to see.
#4 – Micro and Nano Influencer Marketing getting stronger
Creators are the storytellers and advertisers are putting them at the core of their content strategy. This is the way to make influencer marketing more authentic and effective. Clients are thinking of influencer marketing in a much more strategic way. Like a communication campaign integrated in their marketing strategy rather than a channel to boost messages like paid, organic media and PR.
So far, we've seen a lot of influencer campaigns being very short-term oriented. The days of influencer marketing as a "one-off" strategy are over. Influencers who are used on an ongoing basis increase brand loyalty and attention. In fact, Altimeter Research recommends that marketers spend 25% of their digital budget on influencer marketing because it is more authentic and delivers better results.
At VoxFeed, you can get in touch with any influencer or content creator that fits the profile of your brand and audience.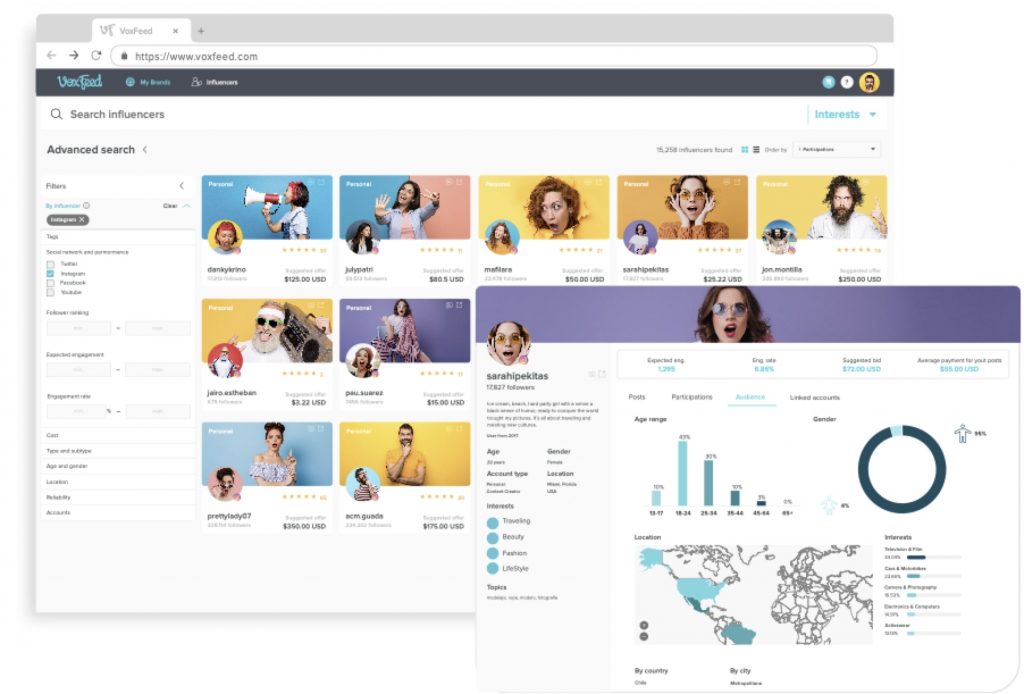 #5 – Social Commerce
With an annual growth rate of 31%, the global social commerce market is expected to grow to $604 billion by 2027. With more brands leveraging the power of e-commerce to drive revenue, it is fast becoming a critical channel for D2C brands.
TikTok has also made a direct effort to attract brands, especially after extraordinary growth in the past. The platform is fast becoming a core element of social commerce. Recent studies suggest that nearly half (49%) of TikTok users have purchased after seeing a product or service advertised there.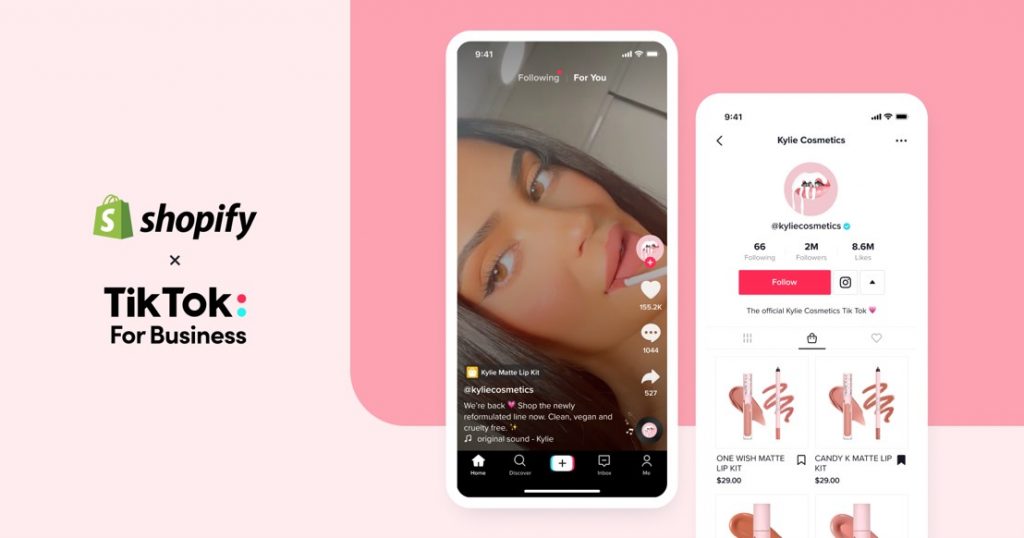 #6 The rise of Ad blockers
According to Statista in 2020, roughly 26.4% of internet users were blocking advertising on their connected devices. Internet advertising spending is constantly growing, leading to an increasing number of internet ads. This also led to overwhelmed internet users turning to adblockers in an effort to browse webpages without display ads slowing them down. This figure is expected to keep growing which loosely translated means that a quarter of paid advertising messages will never reach their audiences.
If your ads do fall victim to ad blockers, your best strategy is to adapt—don't waste time trying to convince potential customers to change their own preferences. Readjust your advertising budget to suit other, more fruitful campaigns, like influencer marketing or sponsored content. Younger audiences don't respond well to display ads anyway, but they do respond well to influencer marketing, so making the switch is advisable in any situation.
#7 Real-time experiences. AI and Chatbots
The pandemic restricted circulation on the streets due to the need for social distance. Indoors, people looked for alternative ways to go on with their lives. But people also wanted to connect with each other, in a scenario of isolation and uncertainty.
More than that: they wanted human connections in real-time, which deepen their proximity and involvement with the content and respond to the urge of an increasingly rushed and demanding audience.
Many businesses have started using chatbots to help automate customer service needs for better efficiency when handling customers' inquiries on social media channels, email marketing, and other online platforms. Chatbots can answer customer questions with little to no human involvement from a company's side.
Chatbot dialogue is typically powered by artificial intelligence (AI) which gives the chatbot an actual personality – this makes it more fun for customers to interact with companies using chatbots as opposed to simply communicating through social media.
#8 – WhatsApp's new carts feature
The holy grail of social commerce is native payment within apps. The main challenge for platforms, brands and consumers will be the transition from e-commerce to social commerce, so take note of the implications.
With the introduction of the shopping cart on WhatsApp, it is expected that it will become increasingly common to use these platforms for shopping.
You can now add multiple items to your shopping cart and send the entire order in a single message, replacing the back-and-forth communication that was previously required.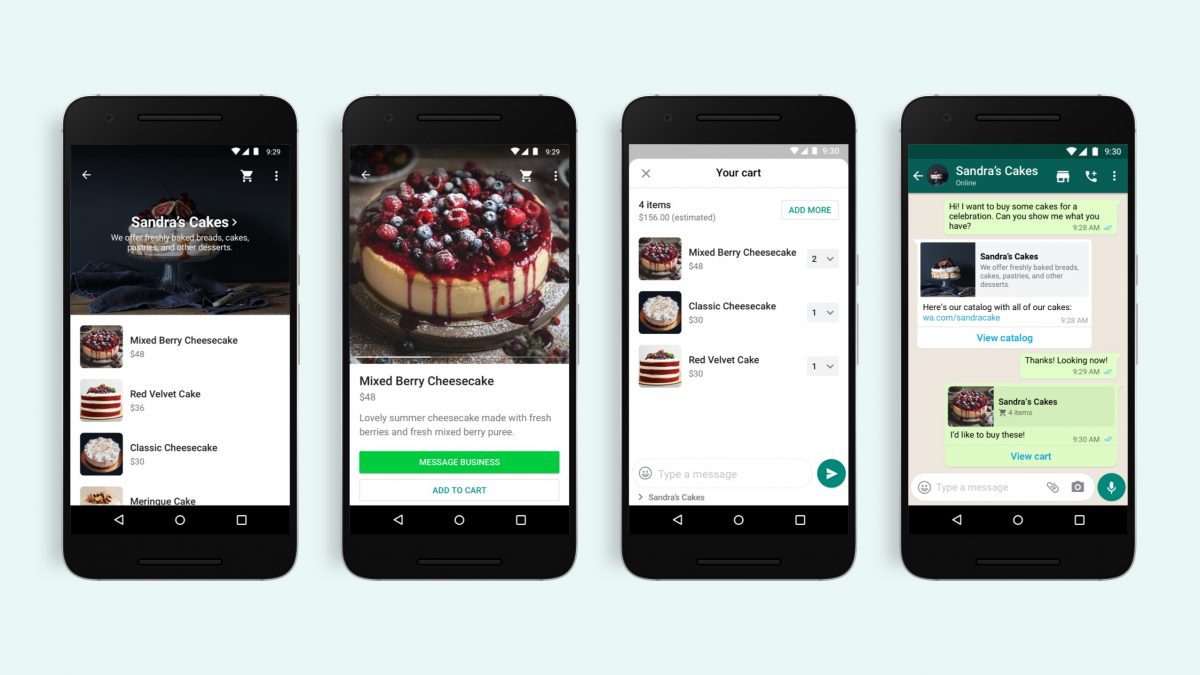 Carts will also help merchants to keep better track of order inquiries and manage requests. WhatsApp said it is adding the new feature after early positive response from some businesses that tested it recently.
And… that's it. That's all we got (for now).
What do I do next?
As the marketing world continues to evolve, businesses must also adjust to survive. Brands must have no other option but stay on top of these shifts to successfully connect with their audience. The challenge is more pressing when your audience is smarter and suspicious of advertising nowadays.
There are too many advertisers and we're all competing for the same consumers, using the platforms, and the same techniques. COVID has driven most off-line marketing to online channels, making the saturation worse.
As a brand, you must integrate these digital marketing trends to help you really connect with your audience and know what their real needs are. When you are able to share your customers actual needs and wants, your relationship becomes meaningful to them.
No one knows the future, but we can always prepare for whatever the future brings. At VoxFeed we can guide you through with all your brand advocates, user generated content, influencer marketing and TikTok campaigns. All of that with a free account and access to the platform.
We're here for you