What is Crowdsourcing Content: 5 Ideas to Get Content From Your Audience
Crowdsourcing content, refers to any type of content that people create and share online that can be used by your brand. It includes everything from blogs, social media posts and videos to photos and reviews. Here are 5 ideas to get social media content from your audience.
Content marketing is huge right now, but it can be tricky. Even if you're an expert content marketer and know what works best with your audience, there's still a lot to learn when it comes to creating new material that will drive business results.
Crowdsourcing content is a great way to social proof your brand. You receive fresh and original content from your audience and people who trust you. These are people who engage with your brand and are willing to go the extra mile.
What is Crowdsourcing Content
Crowdsourcing is the process of collecting ideas, services, and/or content with the help of contributions from a large number of people.
So, crowdsourcing content is content material created by users (UGC), customers (customer-generated content), or experienced content creators. This type of content adds variety to a company's marketing strategy by letting customers add their voice, and it increases authenticity to the communication between the brand and its audience.
Crowdsourcing content puts real users/ customers in the marketing driver's seat. It allows them to become an ambassador for your brand and you can get unique perspectives and points of view about your brand and products.
5 ideas to crowdsource content from your audience
Content from other users resonates with your audience in a way that branded content simply can't match. And if you have no idea on how to get it, we've put together this short list of  ideas to crowdsource content from your users and customers.
#1 Giveaways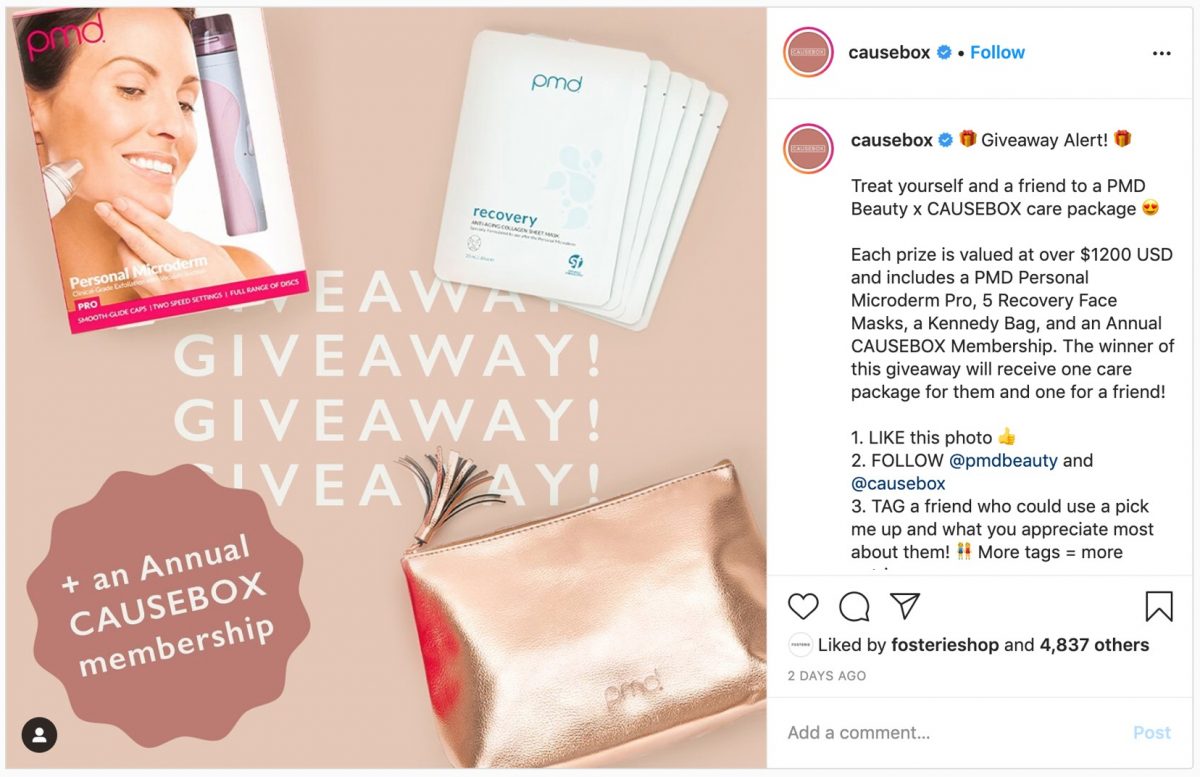 Giveaways are a great first step in getting crowdsourced content. You can use a giveaway to gain information, testimonials, reviews, and more.
Giveaways are limited-time promotions in which brands promise to give away a product or service to one (or more) entrants according to a specified set of contest criteria.
Typically, when you host a giveaway, you offer freebies to your audience. Depending on your goal, you can ask them to do one or more of the following things:
Like and / or share your post
Use your branded hashtags
Tag their friends in the comments section
Follow your social media accounts
To crowdsource content, you can also make your giveaways more engaging by introducing a competitive element to it. For instance, you could ask participants to upload a selfie featuring your product. Or participants could be required to take part in a poll in order to be eligible to win. Or the best comment wins.
#2 Competitions
Get your customers pumped for a friendly competition. This can be in the form of Challenges within your community. You want to gamify the experience of your brand to keep people coming back. This will also create some great content, depending on what your marketing-focused challenges are.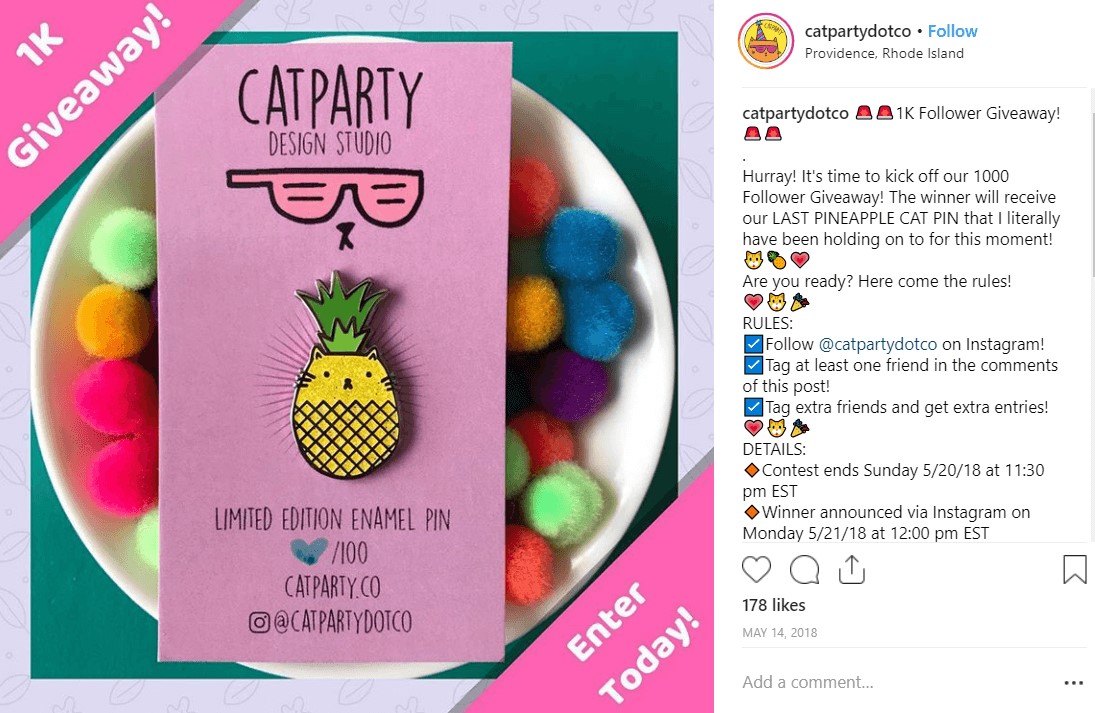 You can come up with different challenges to engage with your customers. They can range from simple Q&As to more complicated tasks. The key is that you want your customers to share the results of these challenges with you. You want them to spread the word on social media or to their friends.
How will your users enter the contest? Some possibilities are to follow your account, like the post, @mention one or more other users, post something with a hashtag, go to your website, and so on. Entry requirements can be one or any combination of these criteria.
The most effective tactic is requiring contest participants to create content as an entry requirement. This ensures you'll acquire crowdsourced content. Also, when your audience is out there creating content about your brand and posting it to their own profiles, their followers are seeing it and you get added exposure at no cost.
#3 VoxFeed
The simplest way of getting crowdsourcing content is by asking for it.
VoxFeed is the platform that allows you to find content creators, invite and manage all the relationships with your clients and manage all the crowdsourced social media content.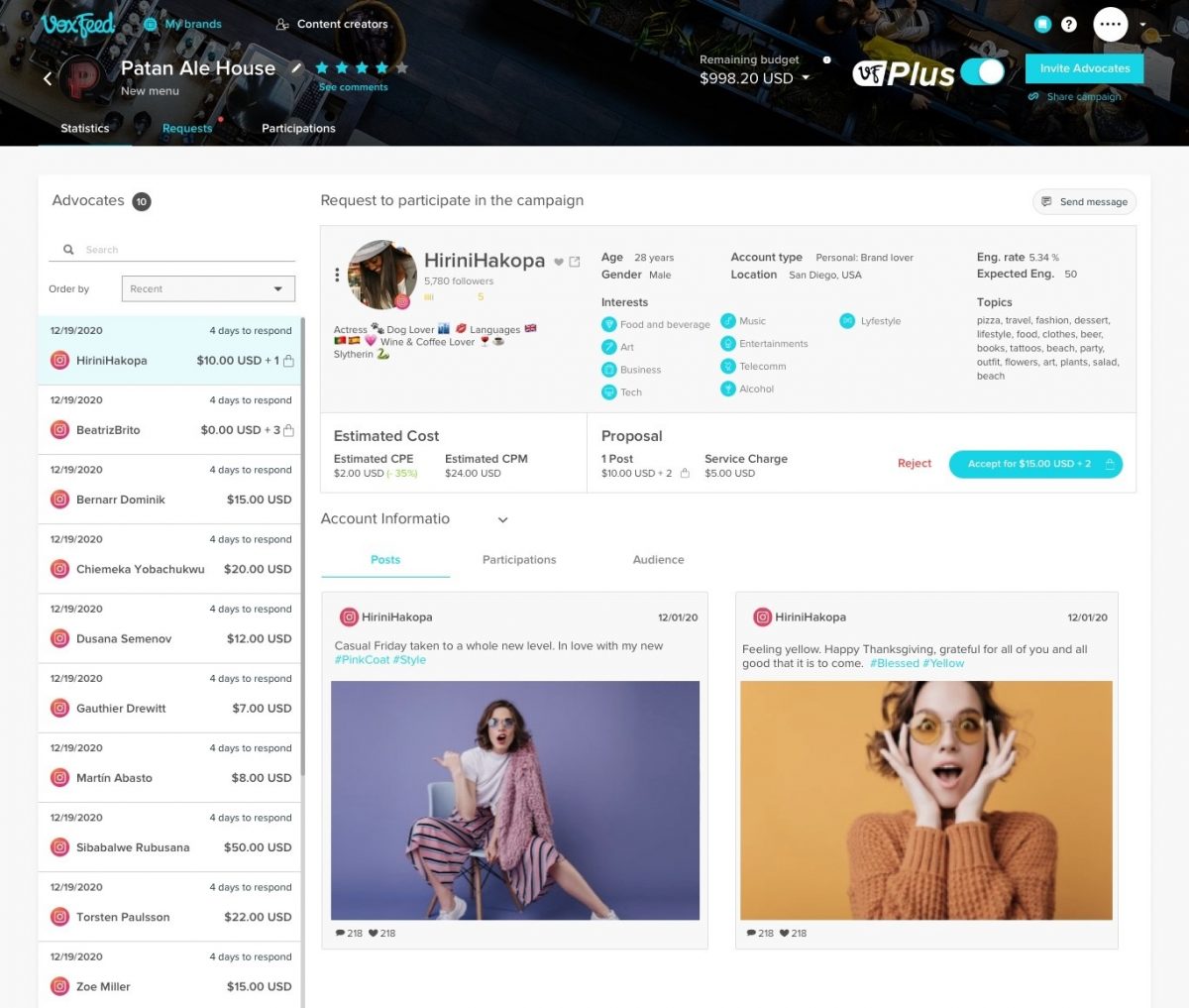 In addition, you can collaborate with influencers and content creators to promote your content. Ask them to post your giveaways, contests, and announcements on their own profile. This will help you tap into the loyal and engaged fan base of the influencer which, in turn, expands your reach even further.
What seems obvious but is nonetheless often forgotten is that crowdsourced content should appeal to potential customers of yours, not just random entrants. Using VoxFeed will help you make sure that the audiences of the influencers are aligned with your target. 
#4 Tagged Content
Many people tag brand handles and use branded hashtags when posting their content. Some do it organically, and some do it because they're being paid through sponsor deals.
A few ideas to crowdsource tagged content are:
Add some originality to your product packaging (think Starbucks' name cups or Apple's stylish iPhone boxes.)
Create a backdrop or setting at your store or office that people will want to take a picture in front of.
Repost photos and videos with your brand mentions in your feed.
Host contests, such as the best photo of the month, and require people to tag your brand or use a brand hashtag to enter.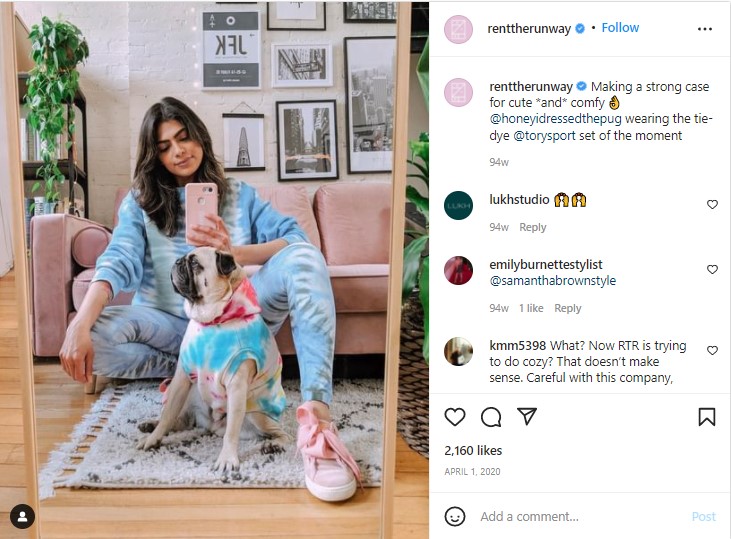 #5 Reviews
Product reviews and referrals in marketing are arguably the most useful way to eliminate shoppers' concerns regarding a product. 90% of the consumers say they are influenced by reviews in their purchases.
The dilemma is that very few customers create or write them. To help you with that, you can launch a Product Reviews Campaign.
Not only are product reviews a great way to generate trust among potential buyers, but they also generate reach and awareness for your brand. As with all other forms of crowdsourcing content, it is recommended to take a more strategic approach. You might want to build up a loyal, reliable, and dedicated pool of brand advocates with a series of campaigns.