Activate Influencers: Free Platform and 5 influencer collaboration Ideas
To activate influencers, you have VoxFeed, a free influencer platform. Brands are going back to basics. They are refocusing their marketing strategies on the core of their business: the people. The loyal customers, users, and fans that make it all possible.  So let's talk about some of the most effective influencer collaboration ideas you can leverage.
Brands are continuously turning to influencer activations to target potential customers and the right audiences. Influencer marketing has the power to get the message across in an organic and authenthic way. 
The importance of influencer activations
Influencer content not only creates brand awareness but leads to a positive brand reputation and credivility. If an influencer posts on Instagram, YouTube or other social media about a positive experience they had with your brand, their followers are more likely to trust you as well.
If the influencer's followers like your brand and products, they may also share them with their friends and family, and that will further increase your reach.
5 Influencer collaboration ideas
It's a good idea to collaborate with an influencer who believes in the same values as your brand. That way, the collaboration seems authentic. Once you've found your match, what kind of content should you ask them to create?
Let's review at 5 of the most effective influencer collaboration ideas you can use.
#1 Sponsored Content
This is the most common type of collaboration with influencers. Basically, an influencer creates and posts content to promote your brand on their social media accounts.
Influencer marketing collaborations for sponsored content have become quite popular among brands. VoxFeed lets you work with multiple influencers at once and manage them all through the platform.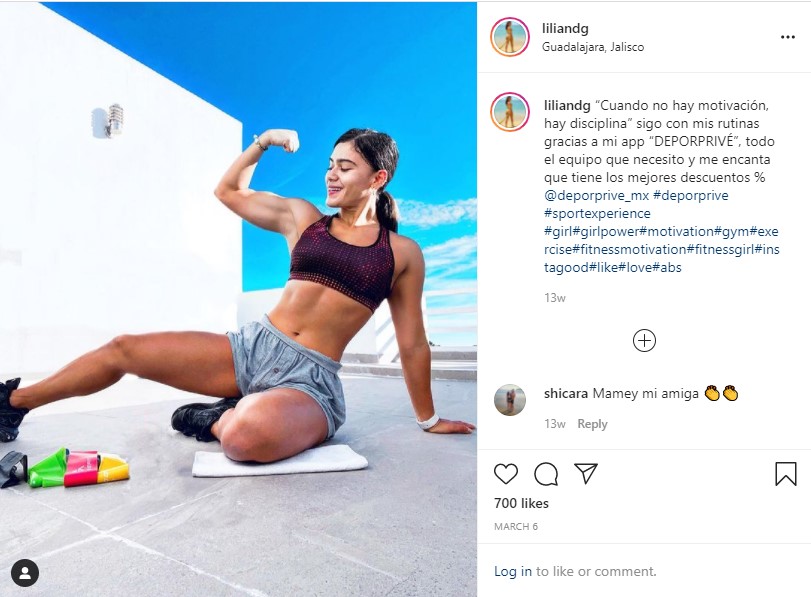 #2 Gifts and Unboxings
Another way to collaborate with influencers is to gift your product samples to the content creator. You can encourage them to use your products and create content around them for your brand.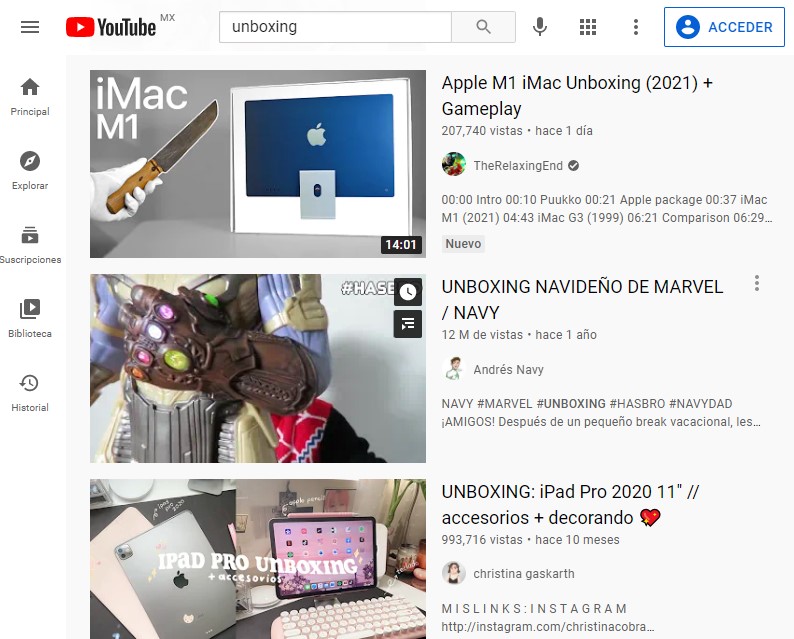 A popular type of content are unboxings. When there is a lot of buzz about an item/service, this type of content serves as a review, but also brings to the viewer the experience and excitement of opening a new product.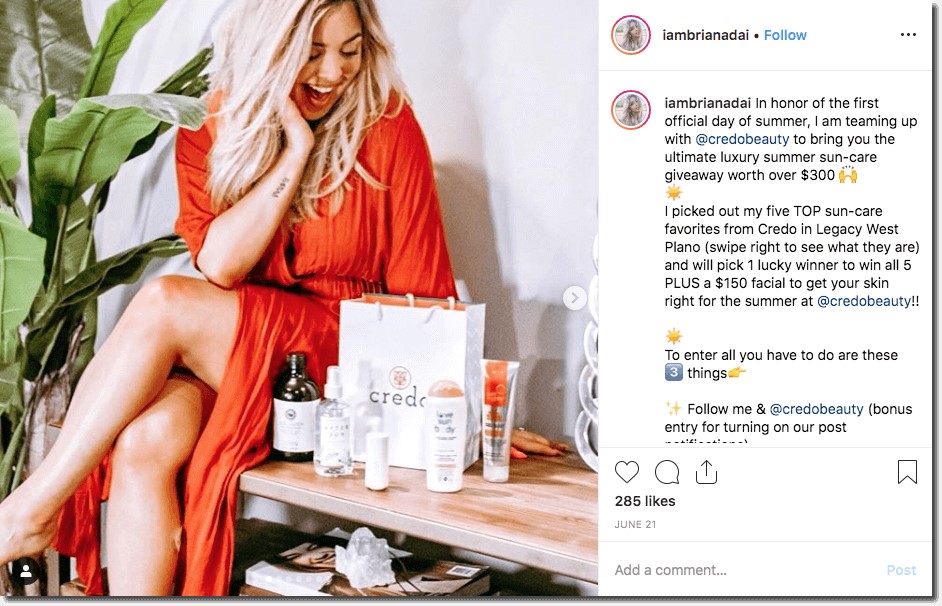 #3 Takeovers
A takeover is a type of influencer collaboration where the influencer takes over your brand's account and posts content on your behalf. Takeovers are beneficial to the brand since influencer content is usually more effective than your brand-created content.
BUT, for takeovers, it is important to choose an influencer that you have worked with and the one you trust. Also, usually akeovers happen for a fixed timeframe, be it a day, week, or longer. This totally depends on your campaign idea and the strategy behind your influencer collaboration.
#4 Product Reviews
Product reviews and referrals in marketing are arguably the most useful way to eliminate shoppers' concerns regarding a product. 90% of the consumers say they are influenced by reviews in their purchase. The dilemma is that very few customers create or write them.
With social media, brands are no longer in control of the end to end message chain and decision making process. When being swamped, consumers tend to turn to things they trust – reviews, opinions and ratings from their peers and opinion leaders in the industry. For this, you can invite your customers to create content and reviews of your product or select nano & micro influencers to do it and be your referrals in marketing.
#5 Brand Ambassadors
Many brands are taking influencer collaborations to the next level by asking their trusted customers to become brand ambassadors. Brand ambassadors use the brand's products on an ongoing basis and continually promote them online.
Brands are making their trusted customers the "faces of their company" for enhanced promotions.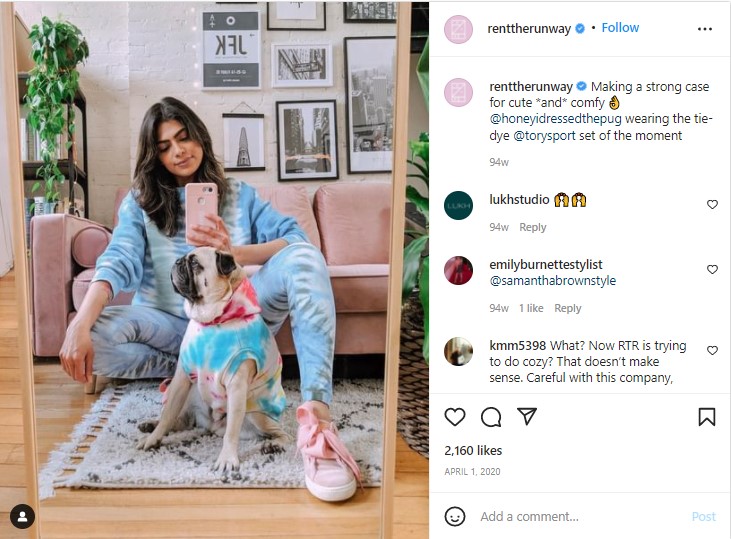 Why you should turn customers into brand ambassadors
It creates more trust in your brand. A recent survey by Nielsen shows that 92 percent of consumers are more likely to trust recommendations from people they know. Simply stated, we as humans are naturally more likely to trust the opinions and recommendations of friends and family. When your real customers share content about their experience with your brand, their peers will listen. Converting your loyal users into brand advocates has a ripple effect in creating more trust in your brand.
Customers connect with genuine experiences and stories. The most compelling content comes from real people. According to a recent survey, consumers are 2.4 times more likely to perceive user-generated content (aka content made by everyday users of your product) as authentic compared to content created directly by brands. Consumers are bombarded with advertisements these days. They crave authentic voices that they can trust. These voices are found in the everyday users and fans of your brand.
Loyal customers love to feel seen and heard. Customers become brand advocates when they feel engaged, heard, and appreciated. When brands use regular people who love their products to create authentic content, it reinforces their brand loyalty. By inviting them to interact with your brand in this way, customers feel appreciated and thanked for their loyalty.
Create real relationships with your customers. Create a real, two-way connection with your customers and users. Now more than ever, customers want a human, emotional connection with brands. Embracing and empowering your real fan base as brand advocates helps you build this authentic connection.
Gather valuable customer insights. Engaging your real customers and users to create content gives you an opportunity to better understand your market. When your users describe your brand in their own words, you gain important insights on your products and brand. They can show you new ways to use your product and give insights on how your product or brand is perceived and used. Take advantage of this feedback loop.
VoxFeed is the first free influencer marketing platform