Social Media Marketing Ideas #4: Unboxing Campaigns & Haul Videos
Unboxing campaigns and haul videos have grown in popularity over the last decade and, while it may seem like an odd thing to watch online, we ALL love it. When there is a lot of buzz about an item/service, this type of content serves as a review, but also brings to the viewer the experience and excitement of opening a new product.
As the name implies, unboxing is the act of opening or unpacking a product. In these campaigns, this process is often documented through videos or photos. In addition, unboxing videos allow the contents of the box to be shown, the product to be used and reviews to be given. In haul videos, several products are unboxed.
Why are unboxing and haul videos popular?
In the age of e-commerce, consumers prefer to order online rather than shop in a physical store. In addition, the pandemic has encouraged many companies to implement or reinforce the sale of their products online and to further develop their digital marketing strategy.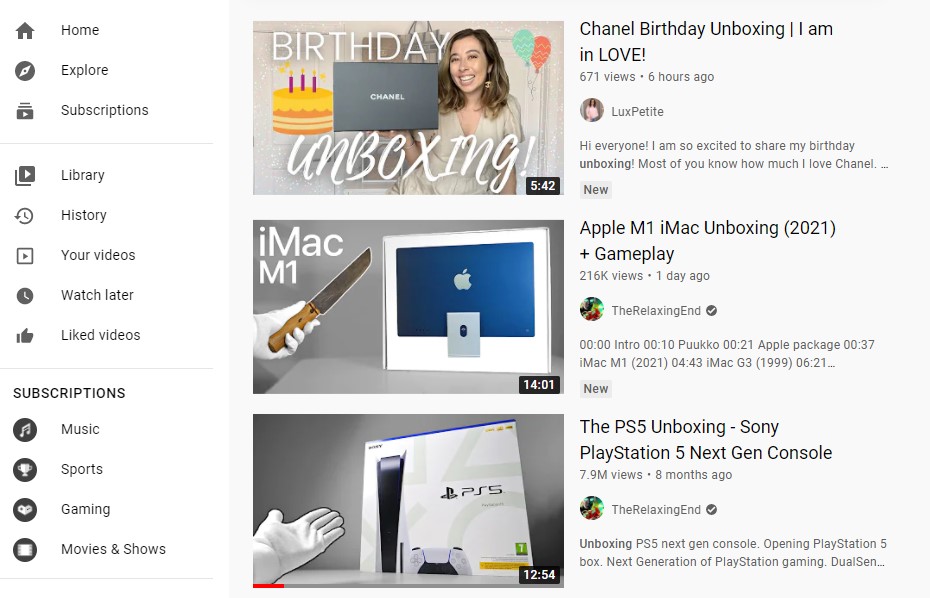 It can be difficult to attract new customers or retain existing ones through online channels, since competition is fierce and the avalanche of information that consumers receive can make your brand go unnoticed. Advertising on social networks, retargeting actions, email marketing or affiliate programs are some of the strategies to attract customers.
Because of this, using this type of unboxing and haul content is a unique and attractive way to capture the attention of consumers, giving you the opportunity to show the full potential of your products. Not being able to physically see the product makes it much more difficult for the customer to choose. As a result, brands have realized how important it is to show the product before the customer receives it at home.
In addition, running such campaigns with influencers and content creators motivates the FOMO (fear of missing out) effect on the influencer's audience. The creation of this feeling is important in attracting new customers and purchase recurrence.
Unboxing vs Haul Videos
The haul videos are a type of content that allows the creator to share their experience trying new products with other users. In essence, it is a tour led by the influencer, in which they unbox, take a first look and try new stuff: clothing, games, snacks, accessories, among others.
On the other hand, unboxing could be considered part of a haul video. It is the moment when a content creator unboxes a new product and gives her first impressions.
The haul, while involving unboxing, is something a bit more "organized". Usually, these videos evaluate a complete collection of products.
How to create a successful unboxing campaign?
Before you start, here are a few steps for a successful unboxing campaign and how to create haul videos:
#1 Wow with your packaging
Unboxing videos are not just about the product itself, but about the whole experience of unpacking it. So, even if the last part of the video is about the product features, like a standard review, the initial part will be about the packaging. Good packaging contributes to the overall product experience and helps reinforce your brand.
When putting the package together, it's best to put it inside a slightly larger branded box and package it with other items. This adds more excitement to the video and you can put some merchandising items as giveaways. This makes the unpacking experience more rounded and gives you more opportunities to position your brand.
#2 Make the most of it
Brands can make the most of unboxing videos by sharing complete information about products, including their functionalities and applications.
For example, unboxers can show how products work by showing or testing them. Influencers can also encourage their audience to ask questions about the products and open dialogue with the brand in the comments section of their videos. The main goal is to make your potential consumers want to buy the products through the campaign.
#3 Pick the right influencers
In unboxing and video haul campaigns, influencers are the best partners. They already have a strong community of followers, so it will be very easy for you to reach a wider audience and show them the benefits and features of your products.
There are two reasons why you should include unboxing videos with influencers in your marketing strategy. On one hand, you have the influencer's followers who see everything the influencer posts, which is an opportunity for the customer to get to know you. On the other hand, you have people who actively seek out reviews because they want to buy a product. These people will look for influencer videos where they can see the features first hand.
For this, make sure you use a platform like VoxFeed, which not only helps you create campaigns, but also helps you profile the audience of influencers and select the ones that best fit your target audience. You should also make sure that the content created is authentic and creative so that it can be perceived positively by the audience.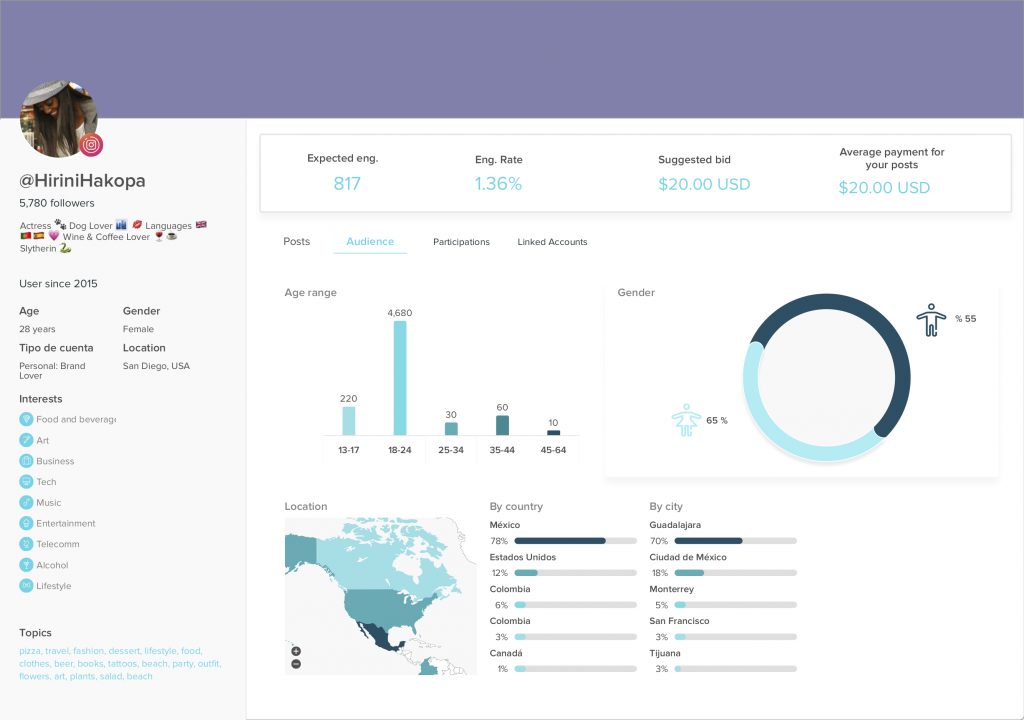 #4 Give a personal touch
Brands can attract more viewers and consumers through personalization. Statistics show that 79% of customers are willing to participate in offers that are tailored to their specific needs and interests.
Brands can also add a personal touch to their products through monthly subscription boxes created to meet specific consumer needs or by giving away samples that shoppers can use with the products they have purchased. Simple but thoughtful add-ons can make the unboxing experience more memorable.
Personalization is also a critical factor in building a strong connection with brand partners. When sending boxes to influencers for an unboxing campaign, a brand can choose to include a personal thank you note, personalized wrapping and other giveaways. Strengthening relationships with customers and influencers through personalization can attract loyal and recurrent customers.
#5 Use your social media
Once you have your haul videos, you should use social media to boost their reach. Start sharing them on all your social media channels so that if any of your followers haven't found them yet, they can see them too.
Check the videos regularly and respond to comments and likes. This is a great opportunity to drive engagement and drive more people to your website and networks.
You should also start a hashtags campaign to pair with the unboxing videos and use them when you share them. If the videos are a hit, this will encourage new customers to record their own unboxing videos and share them as well. This is another great way to encourage engagement and organically generate more content to promote your product.
Let's launch your unboxing campaign