Top 4 Social Media Tools in Marketing & Influencer Marketing [2023]
Social media tools in Marketing [2023] – Whether you are an agency or a company looking to run your own branding strategy, these tools for influencer marketing are for you. One thing you have to be clear is what are the goals of your campaigns and the audience you want to target. Fortunately, there are a few free-to-access social media tools and influencer marketing softwares that will help you run your strategy and allow you to do all the planning and execution of your campaigns. 
Influence marketing
As an industry context, influence marketing continues to grow in popularity and more and more brands are relying on influencer collaborations for successful campaigns. And it doesn't look like it's going to stop anytime soon.
According to these statistics, influencer marketing is here to stay:
92% of consumers trust the recommendations of opinion leaders and 70% trust the experiences of their social circle.
92% of marketers who used influencer marketing last year found it to be effective.
Influencer-generated content offers an ROI 11 times higher than other forms of marketing strategies.
Last year, nearly a quarter of marketers invested more than $25,000 in influencer marketing.
If you haven't already leveraged influencer marketing for your brand, you should. And, if you have, now is the time to learn how you can do it better. These types of strategies can be complicated and time-consuming if you don't have the right marketing tools at your disposal.
4 must-have social media tools in marketing
You can harness the true potential of social media by using the top social media tools in marketing. However, finding the right ones can be a challenge, as the market is full of options.
To help brands and influence marketing agencies boost the ROI of their campaigns, we've put together this list of reliable and highly effective marketing tools:
VoxFeed is a platform for brands and content creators to discover each other. Part of the difficulty in developing a successful influencer campaign is choosing the right influencer. It's not just enough to choose the one with the most followers.
What's the point of choosing an influencer with thousands of followers if their audience doesn't match the segment you want to reach?
VoxFeed has a search engine for influencers in its base of registered content creators that facilitate the search process. All profiles are classified into different categories, making it easy for brands and agencies to find the right content creator. Brands can filter results based on niche market, engagement rates, target audience, location and other categories.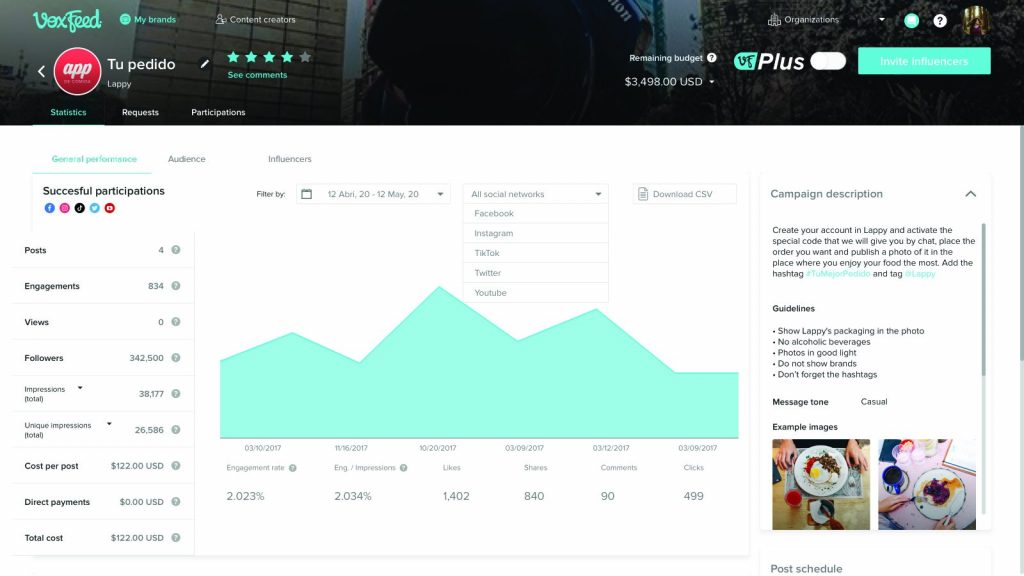 Within the same VoxFeed platform, you can also launch and measure campaigns. From brief setting, type of content, social medias, payments and performance measurement, this is the perfect free-to-access tool for influencer marketing.
If you are looking for opportunities and identifying trends in social networks, social media listening tools are a good option. One option is Brandwatch.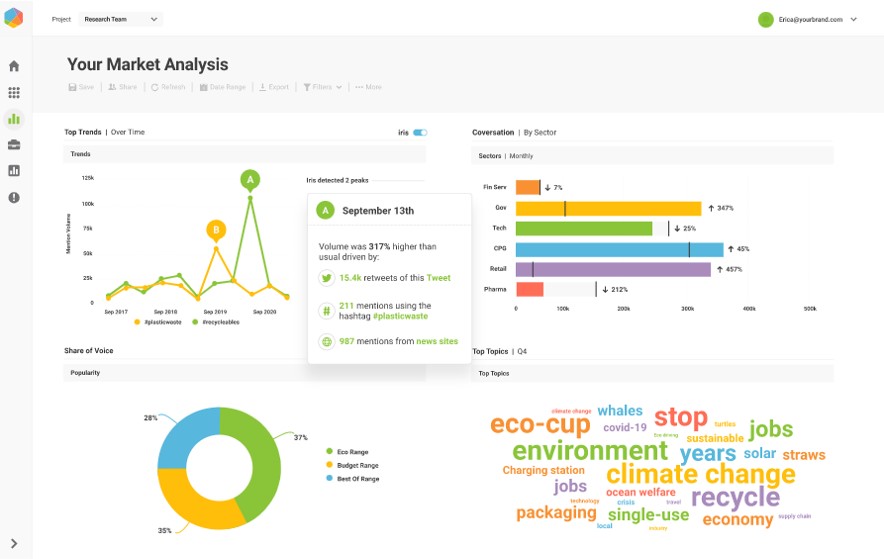 This tool allows its users to keep up to date with the latest trends in social media. It is a real-time "listening" tool that helps the user to interact with customers on the spot. Its best feature is that it generates alerts to brands and agencies about potential opportunities and threats. For example, if an influencer interacts organically or is talking about your brand, the marketing team is alerted instantly.
One of the great advantages of influencer marketing is that you can reuse the generated content for other purposes. If you launched your influencer marketing campaign with VoxFeed on a certain social media network, the content generated can be reused for your page, articles or other social channels.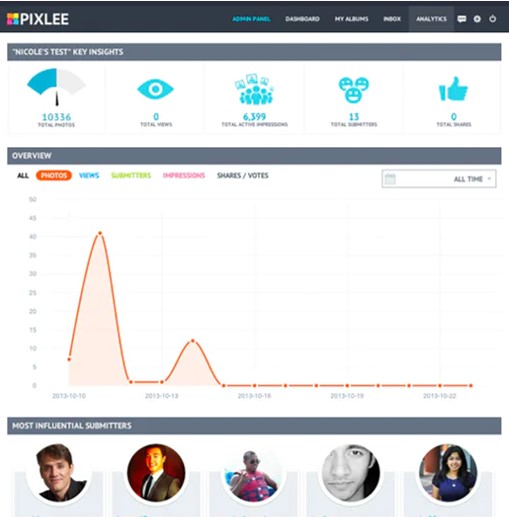 Pixlee can help you manage that kind of content, which is important for an influence marketing agency. It is one of the most popular platforms for curating user-generated visual content organically. You can also publish shoppable content from influencers across your different marketing channels.
If you lack ideas on topics to talk about, then perhaps BuzzSumo is a good option for you.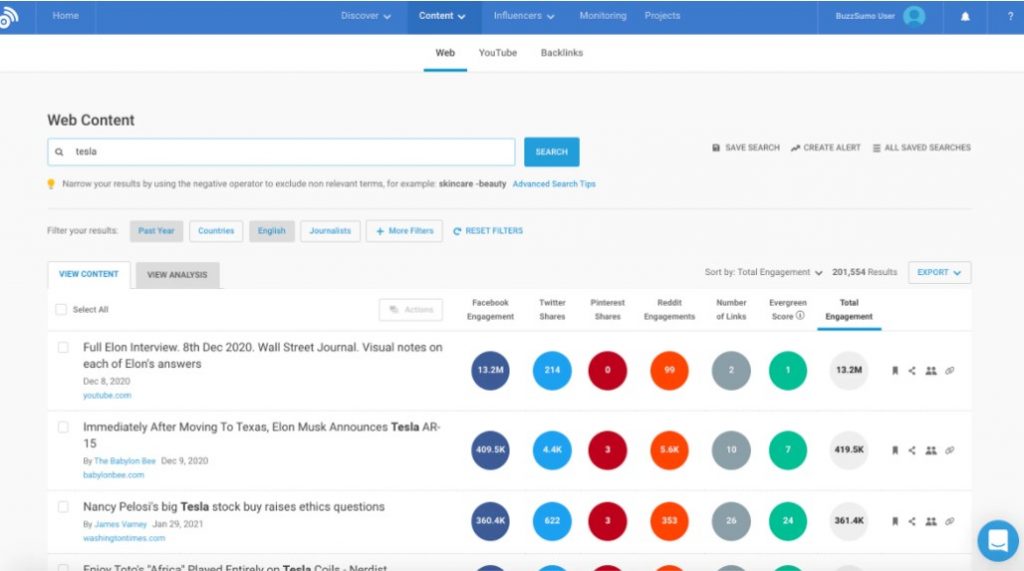 BuzzSumo is a marketing platform that uses algorithms to find out and efficiently publish the best content that resonates with a brand's audience. It uses data from the last 12 months to find out what topics are trending on the web and create viral campaigns around them. Through these campaigns, clients can connect with influencers on the BuzzSumo platform who further endorse the brand and the process is coupled with a very effective branding technique.
Get to know VoxFeed and start for free