5 Ways to Reward Customers For Their Loyalty and Reviews
How to reward customers? Rewarding customers is an important part of business. Customer loyalty is a measure of a customer's likeliness to do repeat business with a company or brand. It is the result of customer satisfaction, positive customer experiences, and the overall value of the goods or services a customer receives from a business. It helps build customer relationships, encourages repeat purchases, and builds brand loyalty.
Turn Customers into your Brand Advocates
Why is Customer Loyalty important?
Regardless of the size of a company, customer loyalty is essential. First-time customers are harder to convince because they do not have any experience with the services or goods offered by a business. However, customers who have already shopped from a particular store are more accessible to sell to because they know what to expect.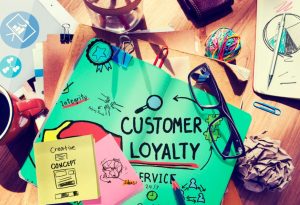 That said, here are some reasons why customer loyalty is essential:
Repeat customers spend more than first-time customers. They have a way higher average order value that increases with the duration they have been doing business with a brand. 
Loyal customers produce higher conversion rates. Existing customers have way higher conversion rates than new ones. The average conversion rate of a loyal customer is 60% to 70%, while that of a new one is 5% to 20%
It boosts profits. To enjoy better profits, brands need to foster customer loyalty. Business profits go up by 25% to 95% when customer retention rates are increased by only 5%.
Retaining an existing customer is cheaper than acquiring a new one. It is cheaper to keep an existing customer than to bring a new one on board. Studies show that getting a first-time customer is 5X more expensive than retaining a loyal one.
Customer loyalty helps in effective planning. Customer loyalty enables businesses to predict growth more effectively, thus helping in financial planning. Marketing teams can identify committed customers who can be relied upon hence making it easier to make anticipatory decisions based on their budget.
Loyal customer shop regularly. Given their good experience with a brand, repeat customers have higher chances of returning. Moreover, their likelihood of making future purchases increases as they make more transactions.
One of the things brands can focus on to build customer loyalty is meeting and even exceeding the expectations of their customers. A staggering 89% of businesses say that customer experience is critical for driving customer loyalty and improving retention.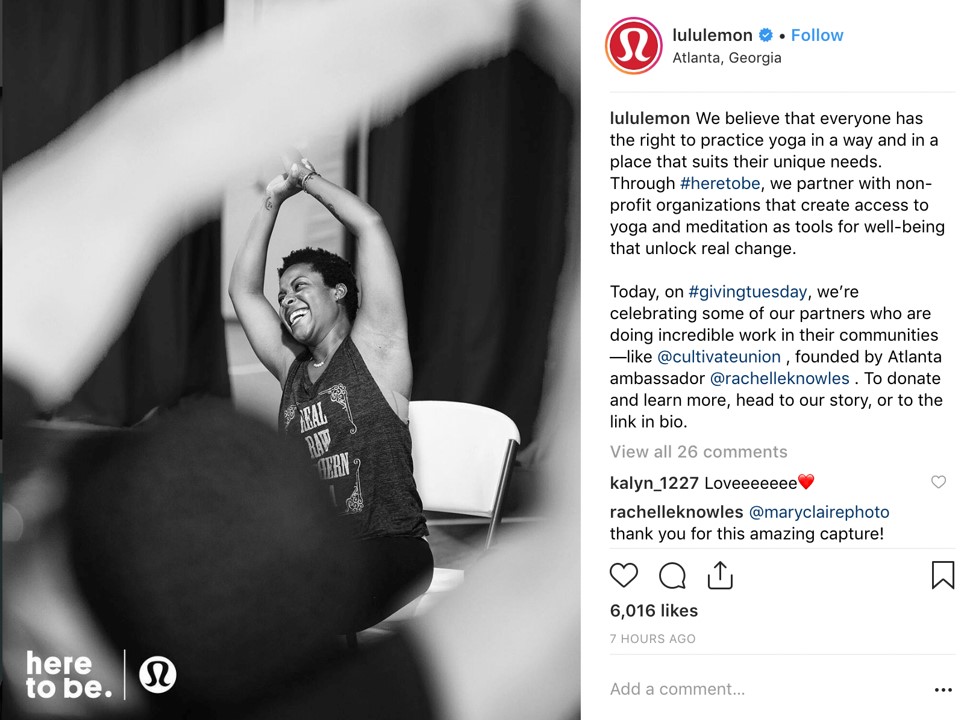 Rewarding Customers for Reviews
Customer Reviews are among the top ways sellers get leads and new business. However, many companies struggle with generating them consistently. Often, this is because they haven't thought about why customers should refer or review them.
Purchase decisions are highly driven by word-of-mouth and the shared customer feedback of others. In a Nielsen study, they found out that 83% of customers would trust recommendations from the people they know: colleagues, family, friends, etc. And up to 50% of all purchases are influenced by WOM. 
Word of mouth is the gold standard of a thriving business. Establishing that strong base of word-of-mouth marketing can be the gift that keeps on giving. In short, you want your customers to have stories to tell and feel good about you and your brand.
Ways to Reward Customers For Their Loyalty and Reviews
Are you looking for ways to reward your customers? Here are 7 ways on how to reward customers in different situations.
#1 Offer Discounts or Freebies.
Freebies provide businesses with a solid reputation that consumers don't soon forget.
The result: customer loyalty and repeat sales. If you offer something of value for free to consumers, then chances are that the next time they shop for your product category, they will reach for your product.
Another way to reward your customers is to give away promotional items. This works well when you're trying to promote a new product or service. Many surveys point to the fact that a majority of consumers – somewhere around 60 percent – will purchase a product after trying a freebie. Freebies are an excellent way to increase brand awareness and maybe an essential part of a company's long-term growth.
Many consumers are hesitant to spend money on a new product that they may – or may not – like or enjoy. However, if you give them the opportunity to try a product, free of charge, they will more than likely purchase that product in the future.
#2 Give Them VIP Treatment.
If you do want your customers to make referrals, give them a reason to talk about your brand. As you approach your day-to-day, you must constantly be innovating in the area of customer experience. Not only do you want to delight them, but you want to delight them in a way that will put you top of mind. You want them to say to individuals in their network, "You will not believe what happened to me today."
Another way on how to reward loyal customers is by offering special treatment. This might mean giving them priority service, better customer service, or even exclusive access to new products. This will not only make them feel valued, but it will encourage them to share their positive experiences with others.
#3 Create an Exclusive Club.
Another way to reward customers is to offer exclusive rewards. If you run a business where people buy products or services regularly, then offering special discounts or other perks to those who purchase frequently is a good idea.
First off, you can't just wake up and decide to reward all the clients you have- whether they have fared well or not. You have got to consider some factors first. Whilst, it is very important that your clients have got to be rewarded in the best of ways as a result of your brand loyalty, but it is also important that you consider clients based on the level at which they have been valuable to your business.
. This means that you have got to tinker with making it known to all your customers, or just restricting it to those who fall within this category. One of the reasons why you may consider making it known to all your clients might be because this information may serve as a catalyst that can spur those who are not able to meet the requirement on so that they work at increasing their level of patronage of your brand.
This means that you have got to attach some level reward to being a member.
#4 Make it Easy To Share Reviews.
Social referral marketing it's a powerful strategy. Social media is where people naturally go to share news, views, and preferences with friends – especially if they want to share with multiple friends at once.
Your customers are already on social, and they're already talking about what they love. If they decide to share your brand as part of this natural cycle, that's free advertising! Integrating social media into your referral campaign makes it a lot easier for satisfied customers to share your brand with a wider audience when they want to.
If you want to sweeten the deal and reward your customers for reviews, make sure you are offering them something valuable in return for their positive reviews. Whether it's a gift card, coupon, discount or a free month's subscription, or cold hard cash, give something back to your customers for connecting you with potential customers — they deserve it.
---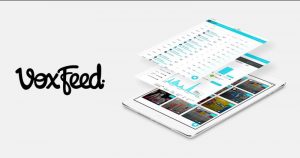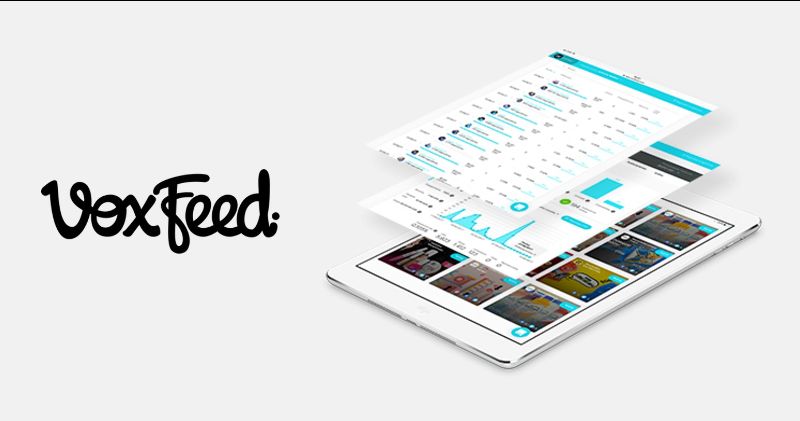 Using a customer referrals management platform is key to manage all customers, content and keep track of all social referral marketing strategies. 
VoxFeed is the platform that allows you to invite and manage all the relationships with your clients and make them your brand ambassadors. You can manage invitations, requests, content created, payments, and measure the performance of every single interaction.
---
#5 Send Them Thank You Notes.
It's easy to forget how much we rely on our customers. They provide us with income, and they also help us build relationships. So when they do things right, we should show them some appreciation. Sending thank you notes is one of the easiest ways to show appreciation for your loyal customers. It's also an easy way to build relationships with your clients.
A simple note saying "Thank you for being such a loyal customer" goes a long way.
Create your Free Account at VoxFeed and Connect with your Customers