[2023 update] 7 influencer marketing trends for brands
Influencer marketing trends: In 2020 and 2021 the world has experienced a breakthrough in digitization. This means that marketing and public relations had to adapt and accompany this trend. Influencer marketing content gained special relevance, with 93% of brands claiming to use this type of strategy. It became a $15 billion dollar industry by 2022 and so far shows no signs of slowing down.
With the growing popularity, demand and increasing budgets allocated to influencer marketing, here is the best performing content.
#1 Nano and Micro influencers gain even more relevante
The growing adoption of influencer marketing can be seen from two perspectives. One is the high growth in the number of influencers on social media. Another is the steady growth of influencer marketing spending by brands and companies.
Micro-influencers and nano-influencers are influencers who do not have a large number of followers. Although there is no specific criteria, profiles with a number of followers between 1,000 and 10,000 are considered nano- and micro-influencers. Normally, these types of profiles generate higher interaction rates and represent a lower cost for brands.
Companies are not yet betting on this strategy on a large scale, but they will be a trend in influencer marketing during the year.
It is really easy to find small influencers with audiences from different niches and aligned with brands target. Haveing this alignment will generate higher engagement rates. On average, micro-influencers have 22.2 times more weekly conversations about what to buy/consume recommendations when compared to a regular consumer.
#2 Video is king
The use of video will remain as one of the main influencer marketing trends. Despite the rise in popularity of TikTok and Instagram Reels, video is expected to become increasingly collaborative and creative.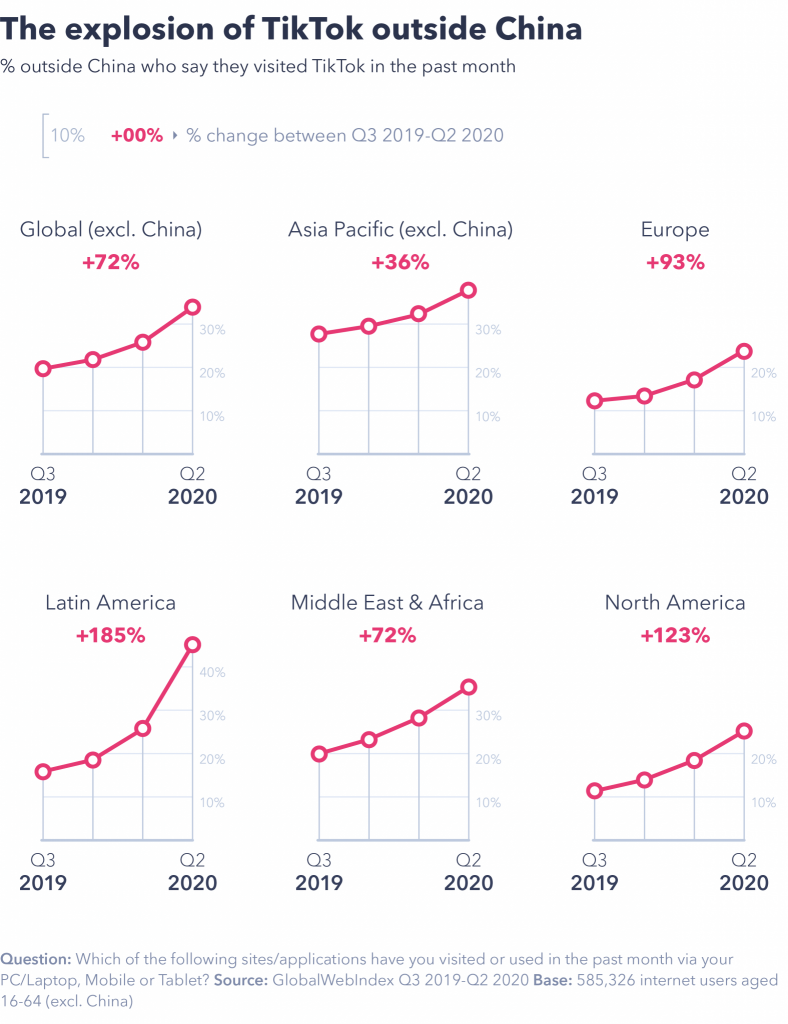 TikTok is a unique social media platform where the potential to go viral can skyrocket your brand's reach and engagement. By combining TikTok's strategy with the right influencers, monitoring the right metrics over time and using them to continually improve campaigns, your brand can find significant ROI.
#3 Real feedback and reviews
Today, consumers can very easily differentiate paid content from authentic content.
Many influencer marketing campaigns have been (rightly) criticized for creating elaborate reviews. These look fake from miles away and, as a result, fail to produce the intended result.
Traditional influencer marketing is a good way to give visibility and create buzz around a brand. But, it is already undeniable that when someone well-known is paid to say good things about something, less and less people take it seriously. 
Brands are now interested in working with influencers who not only act as message amplifiers, but who are part of their community. They must be fans and customers of the brands. Real customers and consumers who talk about real experiences and who love the brands are the real influencers. Additionally, because these ambassadors are "normal" people rather than "professional promoters," they can generate authentic relationships and better results at a lower cost. They have closer relationships with family and friends, and their opinions feel more genuine and organic to their audience.
#4 No filters
Part of looking for more real interactions, the content also has to reflect that end. Authenticity in social media is one of the most effective ways to build a digital community, and that is often mirrored in the content.
With a focus on authenticity, only small edits to content are necessary, creating an organic feel to the productions.

While Instagram, TikTok and Youtube are essentially visual platforms, pretty / super edited images and videos are starting to lose space.
#5 Fast Content
Ephemeral content is content that is only available for a short period of time and then disappears. Instagram Stories, Snapchat and TikTok are perfect examples of this type of content. They are short, interesting and even addictive, as people spend hours scrolling between stories.
This trend is evidenced by the huge growth of daily active users on Instagram Stories.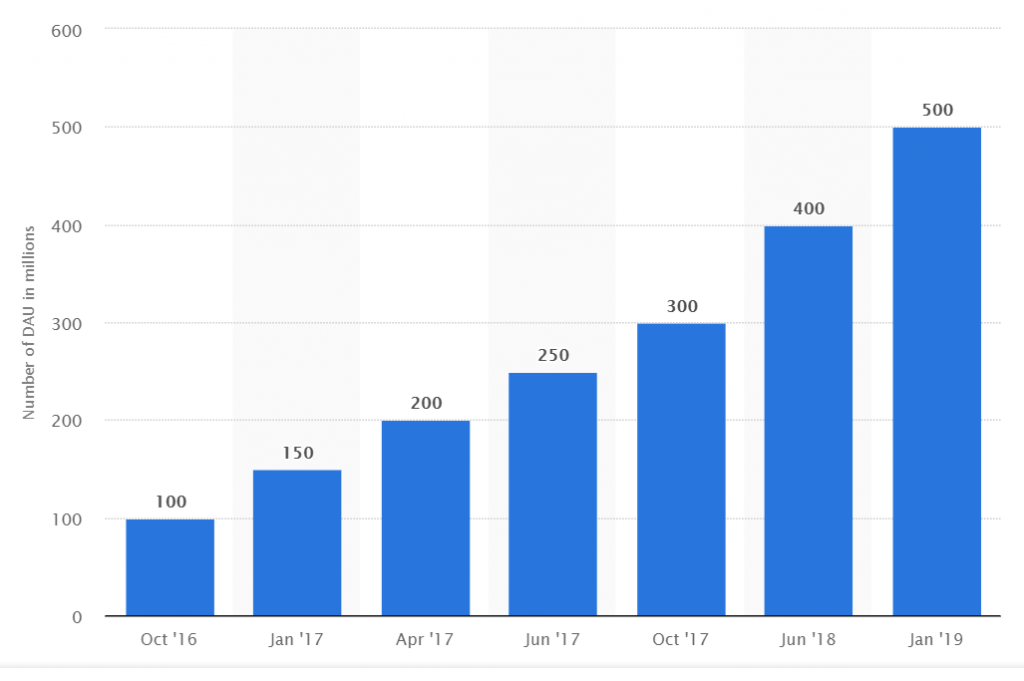 #6 Live Streaming and Podcasts
2020 forced companies to reinvent themselves and change their business model. Although traditional social media had its best performance during this period, live content platforms had a stratospheric growth in popularity during 2022, which is likely to continue in 2023.
People are now used to interacting in real time with brands, reviewing products and having the entire customer service process in a digital format.
Regarding podcasts, social media users are increasingly looking for a personal approach with their influencers. This year we've seen the appearance of some of these in podcasts, however, due to their popularity, this trend will still be on the rise.
In 2021, the top five podcast categories are society and culture, business, comedy, health, news and politics. The podcasts offer a deep dive into the minds of industry leaders through interviews. In less than an hour a day, listeners can become almost industry experts on their favorite topics.
#7 Social Movements are a Content Trend
Influencers will become brand partners by 2023. They will tend to invest in medium- and long-term relationships in the promotion of content. With content creators will also come social movements and causes.
The various social movements that are taking place over the past few years are vitally important when it comes to choosing content creators. So, whether they are for or against, this will impact their numbers and user opinions.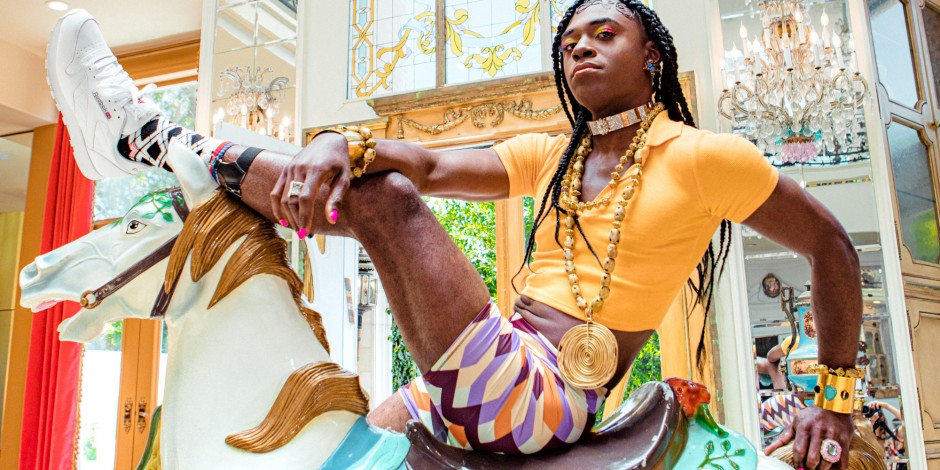 As a trend in influencer marketing and in all branded content in general, causes such as climate change, data and information privacy and social representation come into play.