How to Promote Music on TikTok? Marketing for Independent Musicians
Music is all about self-expression in a very competitive market. Succeeding as an indie artist in the music industry is hard work. You're competing with millions of people crawling their way to the top. However, most of these people don't know the basics of marketing for independent musicians and promote music on TikTok. 
Indie musicians can hope that just by putting songs after songs, they'll be discovered by a label executive or somehow go viral. While this does happen, it's extremely rare, and setting the unrealistic expectation that it will happen to you is a recipe for failure.
Marketing for Independent Musicians
In order to be popular as an independent musician, you need marketing. There are many different ways to do it, so find what works best for you and your project. Some examples could be creating visuals, social media posts, or even videos. However, it's important to remember that marketing is an investment, so it's important to properly plan and execute your strategy. Make sure you have a clear target audience in mind, and create strategies that will reach them.
One of the keys for success is marketing and promote your music on TikTok.
Why TikTok is relevant in the music industry?
The music industry is changing rapidly, and TikTok is at the forefront of this change. It has started as a social media app but has quickly become a music platform. It evolved into a platform that artists use to break into the mainstream. Nowadays, for young people, TikTok is an essential toolkit for discovering new music and sharing their own music discoveries and uploads. 
Overall, there are many reasons why independent musicians should be on TikTok to promote their music. The app has a massive audience, is extremely popular with Gen Z, and is a great way to build brand awareness and drive traffic to your website/ profiles.
Tips to Promote your Music on TikTok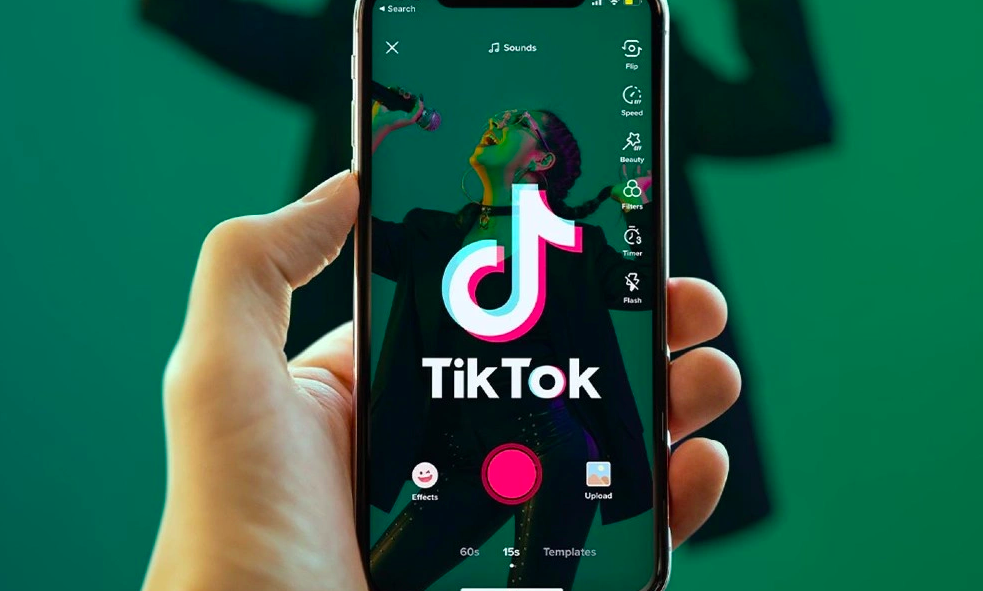 #1 Ask your Fans to Spread the Word
The easiest way to promote your music and go viral on TikTok is to have as many people as you can using your audios. TikTok's algorithm doesn't depend on the follower count or influencers. 
 The way TikTok identifies viral content, is by the volume of people that post a song or a specific subject.
These are great news for independent artists, as they can invite their fans to use a specific audio in their TikTok videos. Your fans can help you go viral. 
#2 Use non-influencer profiles
If you're just starting and still don't have many fans, you can broadcast your music marketing campaigns to non-influencers on TikTok. VoxFeed helps you with that.
Non-influencer accounts are typically more interested in the music than the marketing, so you can focus on creating great content instead of selling ads. Additionally, TikTok is fast, easy, and affordable to use – perfect for short music campaigns that need high engagement.
#3 TikTok events
There are a number of TikTok events that artists can participate in to increase their visibility and become viral on TikTok. For example, musicians can partner with influencers to host live streaming sessions or take part in hashtag challenges. This is a great way to get your brand in front of a new audience and connect with potential fans.
Find influencers who align with your values and who have a large following on the platform. Use VoxFeed to reach out to them and offer to collaborate on a video or campaign. Also, TikTok is all about fun and creativity, and influencers have that. So make sure your videos are entertaining and informative. 
#4 Use Paid Advertising on TikTok
There's always the option of paying for ads. Using TikTok Ads is a great way to reach a larger audience with your marketing content. You can create short, engaging videos that capture the attention of TikTok users. TikTok ads are also very affordable, so you can reach a large number of people without breaking the bank. Unforntunatelly, they are not available in every country. Check out if yours is on the list.
#5 Don't forget the Hashtags
Hashtags can help users find your content more easily, and they can also help to boost your visibility on the platform. So, if you have a lot of people creating content for you, make sure everyone is using the same hashtags.
Finally, don't forget to promote your TikTok account on other social media platforms. TikTok content is frequently reposted on other social networks. This will help you to promote your music.
Promoting music on TikTok for indie musicians
TikTok is a powerful marketing tool with a wide reach. It can be used to raise awareness about your music and attract people to your shows and events.
As an independet musician, to be successful on TikTok, you need to create engaging content that appeals to your target audience. You also need to use relevant hashtags and collaborate with other users.
TikTok marketing requires ongoing effort and commitment. You need to regularly post new videos and interact with your audience to keep them engaged. VoxFeed helps you manage all of that.