Websites for Affiliates & Types of Programs: Top rewards for customers
Websites for affiliates: Over the years, affiliate marketing has gain its popularity as a cost-effective strategy for business growth. Particularly for small companies, this marketing strategy enables them to increase brand awareness and boost sales with minimal budget and less effort. Because of its pay-per-transaction nature, it allows businesses to reduce ads costs while tapping into a wider market reach. Also, thousands of customers benefit from a recurring cash inflow by partnering up with other companies via affiliate programs. Find out the different types of affiliate programs.
Run your affiliate program with a free VoxFeed account
Affiliate marketing is one of the best ways to monetize your social media, especially when you don't sell products or services. Joining an affiliate program can get you exclusive access to new content and special deals for your audience — all while earning you more money and freebies.
There are many types of affiliate programs, ranging from online courses to website builders to marketing and business affiliates. Here, we're going to explore the best affiliate programs with the highest earning potential to ensure you can make money off the content you provide.
What is an affiliate program?
An affiliate program is an agreement in which a business pays a influencer or customer ('affiliate') a commission for sending sales their way. This can be achieved through web content, social media, or a product integration.
The affiliate gets a unique link (an "affiliate link") from which clicks can be tracked or a coupon code. If the link or the coupon is used to make a purchase, then the affiliate will earn a comission.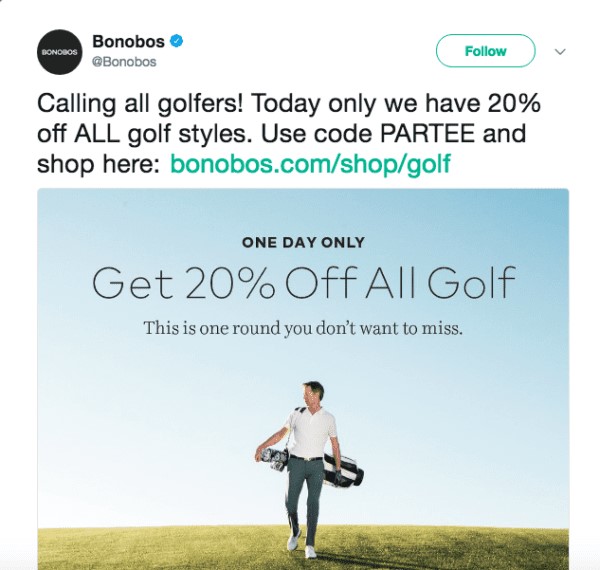 If you're interested in starting an affiliate program, there are different types of affiliate programs, and you'll want to pick the one best-suited for your business.
Types of affiliate programs
If you're looking to promote your products or services, there are a few affiliate programs you can consider. When choosing an affiliate program, you'll want to keep in mind where your audience spends the majority of their time. For instance, does your buyer persona typically uses social media, or use search engines when researching new products?
Alternatively, is your buyer persona someone who's always looking for a good deal, and would appreciate a link on a coupon site? Or are they more interested in doing tons of research before purchasing, making your promotion efforts more worthwhile on a review site?
Search Affiliates
With this program, you'll have freelancers or entrepreneurs pay their own money to promote your offer on search results or other online advertising platforms like Facebook Advertising. While you'll want to ensure your partner is following search and advertising guidelines, this could work in your favor if your partner has an SEO background and wants to A/B test to see which ads result in the most referrals for you — and most ROI for them.
Influencers
If there are social media influencers in your industry who engage with your ideal buyer persona on a regular basis, you might consider partnering with them. For instance, if you sell kitchen appliances, it might be good to reach out to YouTube influencers who post recipes, and ask if they'd feature your product as a "recommended tool" in their next recipe post. Ideally, this would result in your target audience taking a look at your website, and if they like the products you offer, could provide additional revenue for the influencer.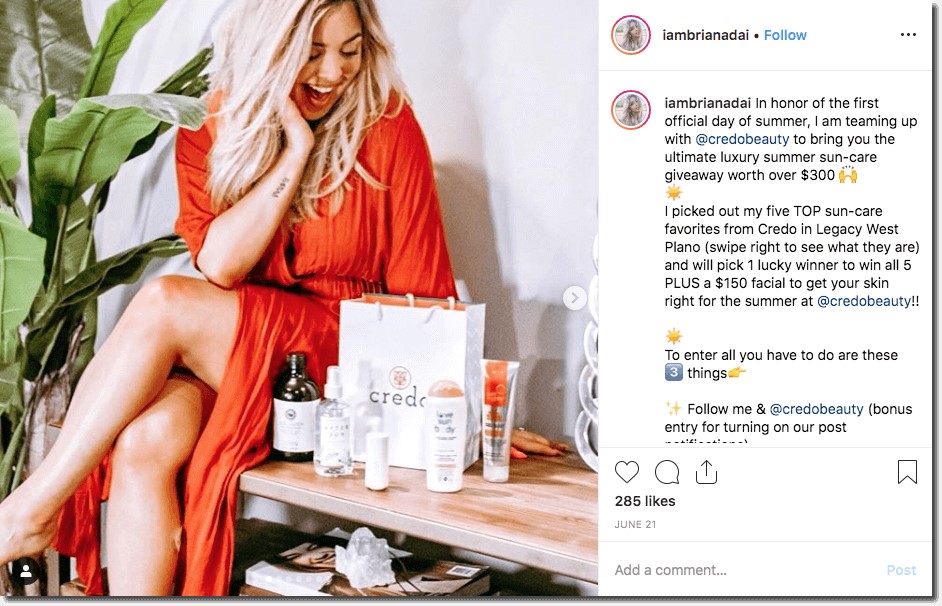 Customers
Customer advocacy is a type of advocacy marketing that encourages customers to share and create content and leave company reviews in order to drive more awareness and sales. 
Inspiring people to continually advocate for you is a really "simple" formula:
Give them something they want or value.
Offer them a variety of ways to advocate.
Recognize and compensate them when they advocate for you.
Advocate marketing works best when you develop a formal system for discovering, nurturing and mobilizing your potential advocates.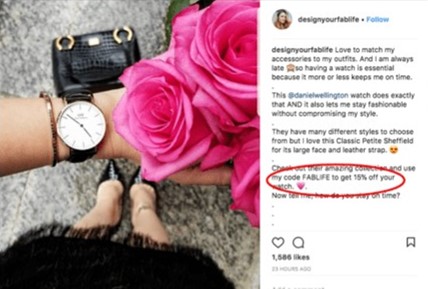 Review Sites
If you offer a product or service that is more expensive or niche, it's likely that most of your buyers need to conduct research on that topic before purchasing. If that's the case, it might be a good idea to research the top review sites related to your product or service. Reach out to the business or writer who published the piece, asking whether they'd be interested in providing an affiliate link to your product or service in the text.
Coupon Sites
If you're offering a new product or service that isn't popular in the marketplace, you might try creating an affiliate partnership with a coupon site for a limited time. While you don't want to lose money by giving your product away at a discount, it could be effective at getting some first-time buyers to check out your website and become brand advocates.
Websites for Affiliates
#1 VoxFeed
VoxFeed is a free social media influencer platform that connects brands with content creators, nano-influencers, micro-influencers and macro-influencers. It is free to access and allows brands to meet, interact, build campaigns, pay and measure results. Everything is done from the platform in an easy, agile and secure way. 
You'll find a lot of brands that are running their affiliate programs on VoxFeed. The key is to be sure about the brand, type of product or service you want to collaborate with. Obviously you will have to engage with brands and companies that have to do with your profile (blog, web and social media). This is so that other users and brands recognize you as a specialized content creator in that sector.
#2 Amazon Associates
When it comes to reliability and reputation Amazon always is on top. It is the largest online marketplace where you can get everything. Amazon has something for everyone and that is why it is one of the top websites for affiliates.
You can get up to 10% commission on sales from your promotion hence it is a great platform for social media influencers and content creators to earn money. With a wide range of products available, you have got a number of options to promote.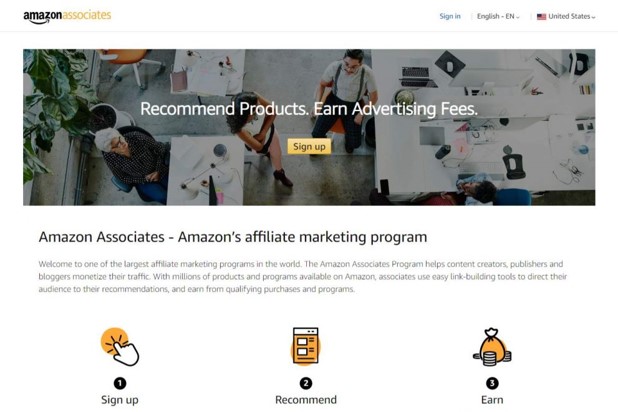 #3 ShareASale
ShareASale is one of the largest affiliate networks. The Shareasale platform has about 4,000 merchants listed, and publishes a large amount of data on each of the offers they are running. These include:
Earnings per Click
Reversal Rates
Average Sale Amount
Average Commission
#4 Ebay
One of the greatest marketplaces eBay is a great affiliate marketing platform for social media users and bloggers. It is one of the best affiliate marketing websites that is reliable at the same time.
Select the product from the list that you want to promote and get paid for your promotion. The diversity of the products on this platform is one of the best features of it.
People keep on selling their stuff on it hence you are never out of options. For the first 3 months, you get a double commission.
#5 Momondo
Momondo is a global travel search site that compares cheap flights, hotels, and car rental deals.
Each time someone clicks on a flight on Momondo's website from your site's link, you will earn $0.65 for desktop and tablet users, and $0.45 for mobile users.

#6 Target
While it doesn't offer as wide a selection as Amazon or eBay, Target remains a highly recognizable brand with a variety of different products.
Target's affiliate program operates on a volume-based commission structure, meaning that your commission increases as the number of items purchased increases.
#7 Sephora
If you're an influencer, Sephora is the affiliate program for you. The retailer offers a wide selection of prestige beauty products, including skincare, body care, makeup, and fragrances.
Sephora's affiliate program offers a 5% commission rate on all sales. Like most programs, Sephora gives affiliates access to promotional banners and other creative assets, which you can use on your site and social media accounts.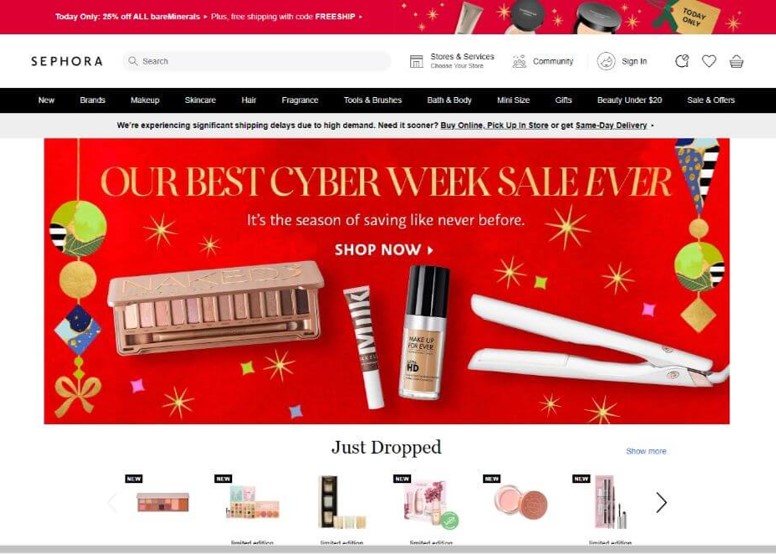 #8 Ulta
Ulta is a go-to brand for beauty enthusiasts who want both affordable and prestige skincare, makeup, and personal care products. Ulta is popular for its diverse offerings, which can cater to the tastes of a large readership.
Ulta's affiliate program pays 1-5% in commissions.
#9 Shopify
This is one of the most leading eCommerce websites for affiliates, especially used by online retailers. It is the best website for all those in niches where their audience will also be trying to sell online. You earn a lot per referral. It includes entrepreneurs, educators, influencers, and content creators. It is a platform worth recommending to people.
#10 Acorn
Acorn is a "micro-investing" mobile app that helps people between the ages of 25 and 35 invest their money wisely. If you own a financial advice blog that serves this demographic — especially if they haven't yet accrued capital or assets — this is the affiliate program for you.
Affiliates receive $10 for every referred customer. You'll receive a wide variety of creative assets to help you promote the app and a dedicated account manager to help you boost your marketing efforts.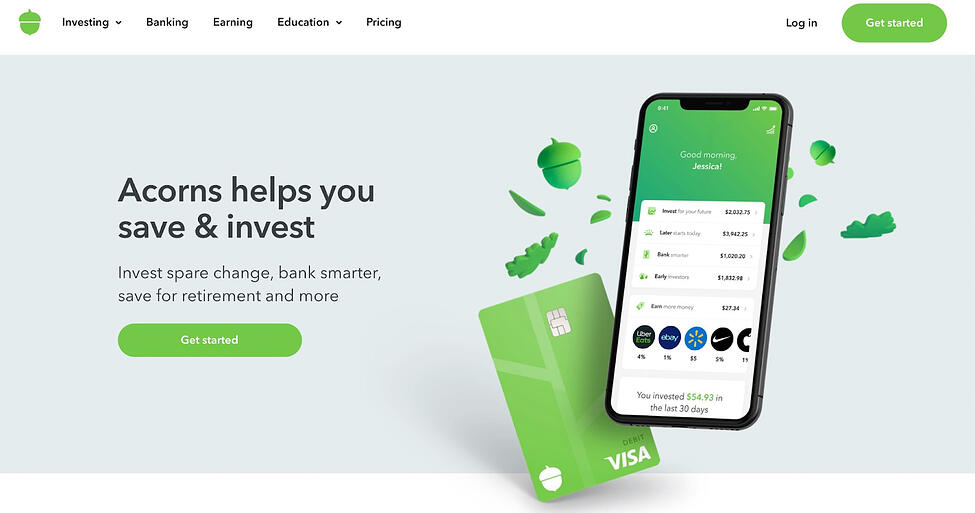 #11 TripAdvisor
TripAdvisor helps you compare prices from 200+ hotel booking sites so you can find the lowest price on the hotel that's right for you.
TripAdvisor's affiliate program pays a 50% commission off the revenue generated from a user clicking on links and/or ads that send them to a TripAdvisor partner site. Which means, unlike most other affiliate programs in this list, you don't have to wait for your referral to make a purchase to earn your commission. As soon as someone comes from your website and clicks on one of the ads or links on the TripAdvisor website, you get paid.
#12 Coursera
Coursera offers over 1,000 courses and specializations ranging anywhere from Digital Marketing to Applied Data Science and Personal Development. Each course consists of pre-recorded videos, puzzles, and assignments.
Coursera's affiliate program offers a commission ranging from 10% to 45% with bonuses for strong performance. Courses and Specializations are generally priced between $29 and $99.