Tips on Social Media Marketing #1: Coupon Codes Campaign
Need to boost short-term revenue and sales quickly? Then you might want to consider working with your brand advocates or influencers to promote your brand. A simple and very effective social media marketing campaign idea is to have advocates spread coupon codes or discounts for your business. Check out tips on social media marketing.
Social Media Marketing, without a doubt, is a great channel to create brand awareness, establish social proof, source authentic branded content, etc. However, your target for this specific type marketing campaign is to increase revenue in the short-term or get new customers to try your product. So you'll need to integrate a trigger for people to purchase NOW instead of leaving them with a choice to eventually come back in a few days.
For this, limited coupon codes work great. The trick is to limit these discounts to a very short timeframe – typically a day or two. That not only creates a sense of urgency with potential buyers but is also well aligned with the consumption of your brand advocates or influencer postings spreading the coupon codes on most platforms. 
Tips on Social Media Marketing: Product Reviews Campaigns
To run a successful marketing campaign with coupon codes, there are two aspects that you have to look at: tracking and conversion.
Campaign Tracking
While the ultimate metrics to track the performance of the overall campaign are sales transactions and revenue, there a few other things you might want to track to understand better the process and pull relevant data for improvement of future campaigns.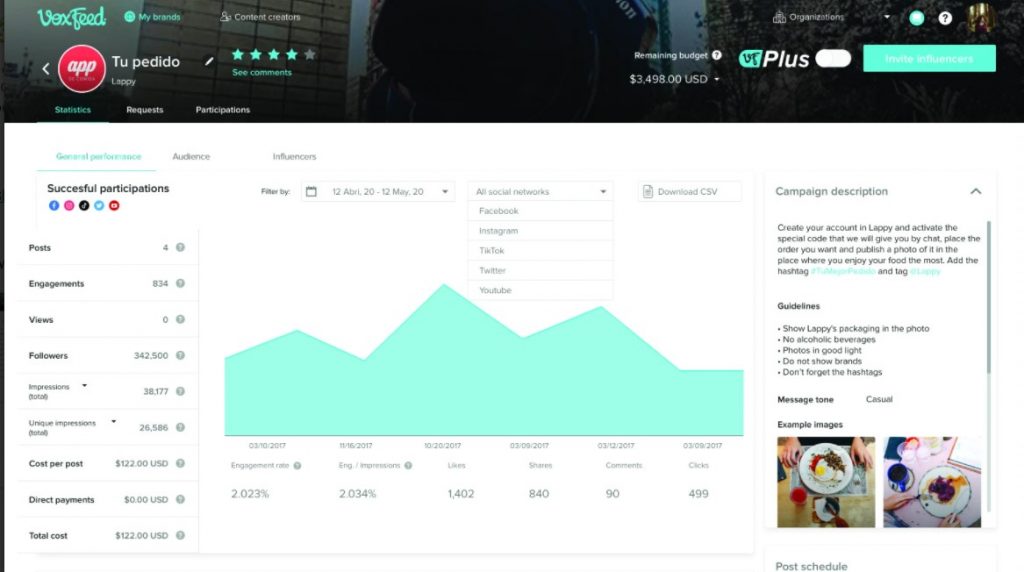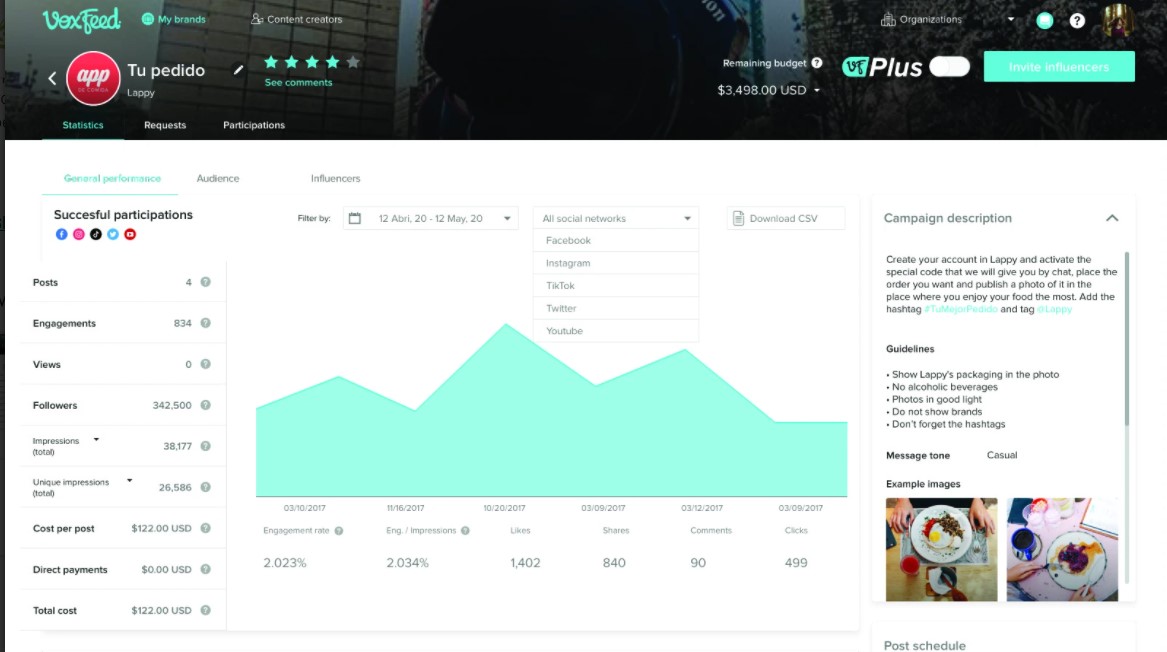 Traffic: One important thing to know is which advocate sent the most traffic to your site. Through VoxFeed, you can create individual tracking links for your campaigns you are working with to get to that extra layer of information. With that, you can have real-time data and measure the impact of your campaign.
Campaign Conversions
In order to capture which brand advocate or influencer sent you the most clients (not just traffic), you can create separate coupon codes for each influencer you work with. There are plugins for most e-commerce solutions that will allow you to easily set those up. A nice side effect to this is that your brand advocates will appreciate the ability to share something exclusive with their audience.
With that additional data, it will be easier to analyze and decide which influencers were a better fit to achieve your goals and which ones are better to be replaced by new candidates. Also, it will help you to calculate the ROI for each advocate and check who is bringing more money to your business.
What NOT to do
A common mistake to avoid is showing a standard coupon code on your website while influencers or brand advocates are sending their followers to your site. Potential buyers will feel tricked when they are guided to your e-commerce, believing they can get a great discount because an influencer they're following just provided them with an exclusive, time-limited coupon code. And that, only to learn that everyone landing on the page will get that same discount anyhow. Also, you will dilute all of that tracking you did set up for the campaign.
How to launch a Coupon Codes Campaign?
Using VoxFeed, you can run this type of campaigns in three simple steps:
Choose influencers that match your target criteria, or invite your own customers to participate in the campaign. Create tracking links for each advocate. When you use VoxFeed, the platform automatically creates unique links for them.
Create a separate coupon code or discount for each advocate you work with. Limit validity of the discount codes to a short period of time and make sure they communicate the time limit. Don't run general discount code campaigns in parallel.
Measure campaign performance. Pick the content creators & advocates that delivered the best results and replace the remainder with a fresh set of promising candidates. Re-iterate and improve.
Make sure to find other Tips on Social Media Marketing at our blog
Find out how VoxFeed can help you with your marketing campaigns