Spark Ads On TikTok: Here's What You Need To Know
Spark Ads is a new way to advertise on TikTok from the brand's side. It allows for brands to share their content on a platform where it can be seen by users and then drive them back to their site for more information. Find out more about the different opportunities that this type of advertising offers in this article.
What are Spark Ads?
For brands looking to build a robust content strategy, they can amplify original creative videos seamlessly through Spark Ads. Spark Ads offer the best of both worlds, allowing brands to create ads from organic TikToks while maintaining the native feel and functionality of organic posts — a powerfully authentic way to reach an audience and promote your brand.
How do they work?
Spark Ads on TikTok are short, vertical video ads that appear in between users' videos. They can be up to 15 seconds long, and they can include sound.
Spark Ads are designed to be skippable, so users can choose whether or not they want to watch them. However, even if users do skip them, they'll still see a thumbnail image of the ad before moving on to the next video.
What Content Creators Need To Do?
Let's say you've posted something on TikTok, and a company would like to use it in a Spark Ad. The process to give them permission simply involves generating a code through the app that gives them the ability to then create an ad.
Available to anyone with a Pro account (Creator or Business type), you simply generate an ad authorization code and then select the TikTok post you want to boost. 
Here are all of the steps, directly from TikTok:
Tap on Me to go to your personal profile page, then tap the 3 dots on the top-right corner
Hit "Creator Tools" and scroll to the bottom
Turn on the Ad authorization toggle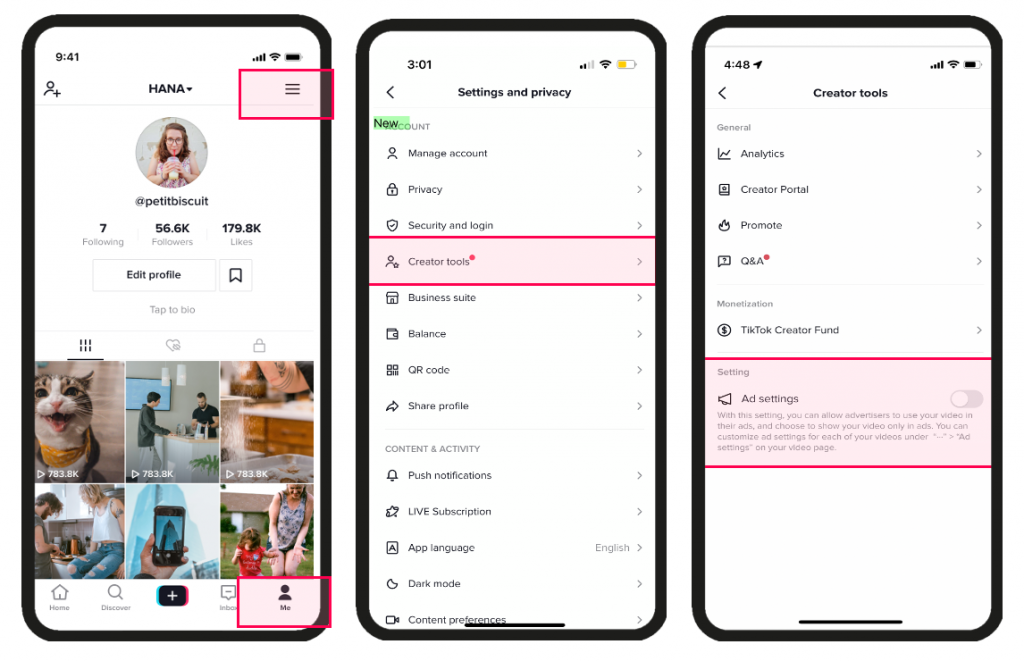 To select and authorize a video for promotional use, from the TikTok app:
Select a TikTok post to authorize
Tap the three dots, then tap Ad settings
Agree to Advertising Content Terms of Service and enable the Ad authorization toggle
Generate a video code
After you authorized a video for promotional use, you will need to generate a video code to share with the advertiser and select the duration of that authorization.
From the post's Ad settings module:
Tap generate Code, then select the authorization duration. Choose from: 7, 30, 60 or 365 days
Next, tap Copy Code to share the code with the advertiser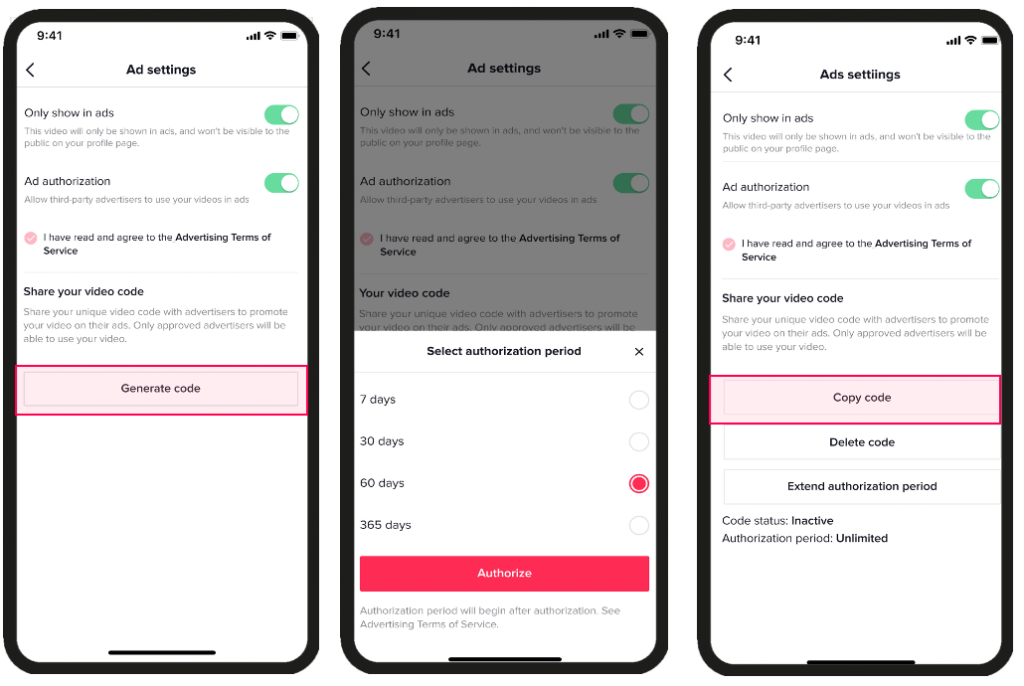 Why they are effective?
TikTok says that Spark Ads are a "great way to reach new audiences" and that they're "highly effective" at driving awareness and engagement. According to the company, "84% of people have been convinced to buy a product or service by watching a branded video." Further, "67% want a variety of different storytelling approaches from brands." Using organic content to create ads allows for a more native, and less intrusive user experience.
Also, these are ads generated from organic videos. They can be highly creative and often very funny. They stand out from other ads that users see on other platforms, and this helps to grab attention.  It also gives one the ability to boost a trend, or sound, amplifying it's impact through a mix of branded and organic content.
Summary
If you're considering using Spark Ads on TikTok, here's what you need to know. Spark Ads are short, 15-second video ads that appear in between users' videos. They're skippable, but can't be skipped if the viewer watches them for at least 5 seconds.
Spark Ads are a great way to reach a large audience on TikTok, as they're seen by everyone who watches the videos they appear in. However, because they're skippable, you'll need to make sure your ad is attention-grabbing and engaging from the start in order to get your message across.