5 Proven Marketing Strategies for Adventure Gear & Outdoor Brands
Marketing Outdoor Brands & Adventure Gear: In the outdoor world, consumers often want to know the best brands and products to use for various activities, from hiking boots recommendations to must-have climbing gear and everything in adventure gear. To reach this audience, community marketing, content and influencer marketing play a key role.
TL;DR These are our proven marketing strategies for outdoor brands:
Integrate everyday people doing everyday things;
Embrace a cause;
Build collaborations aroud communities;
Leverage Brand Ambassadors and Influencers;
Cross-channel messaging.
Marketing Outdoor Brands
Outdoor activities carry with them a wide range of spending opportunities on things like clothing, accessories, equipment and supplies. Also, the amount of money consumers spend depends almost entirely on their chosen activity and the difficulty level of what's involved.
Thanks to an increase in people looking to connect with nature and unplug from the digital world, outdoor brands are definitely having a moment. Adventure gear brands are booming. Sales of outerwear, shoes, fitness equipment, water sports, hunting and fishing gear, sporting weapons, swimming accessories, winter sports gear, hiking poles, etc amount to about $67.75 billion in global annual sales, with year-over-year growth of 8.1 percent pushing that number to $92.36 billion by 2023.
5 Proven Strategies to Approach the Market
Everyday people doing everyday things
The goal is to target everyday people doing everyday things. Outdoor Voices is successfully portraying everyday social media posts into branded content. They take advantage of user-generated content – social media posts generated by their own customers and audience.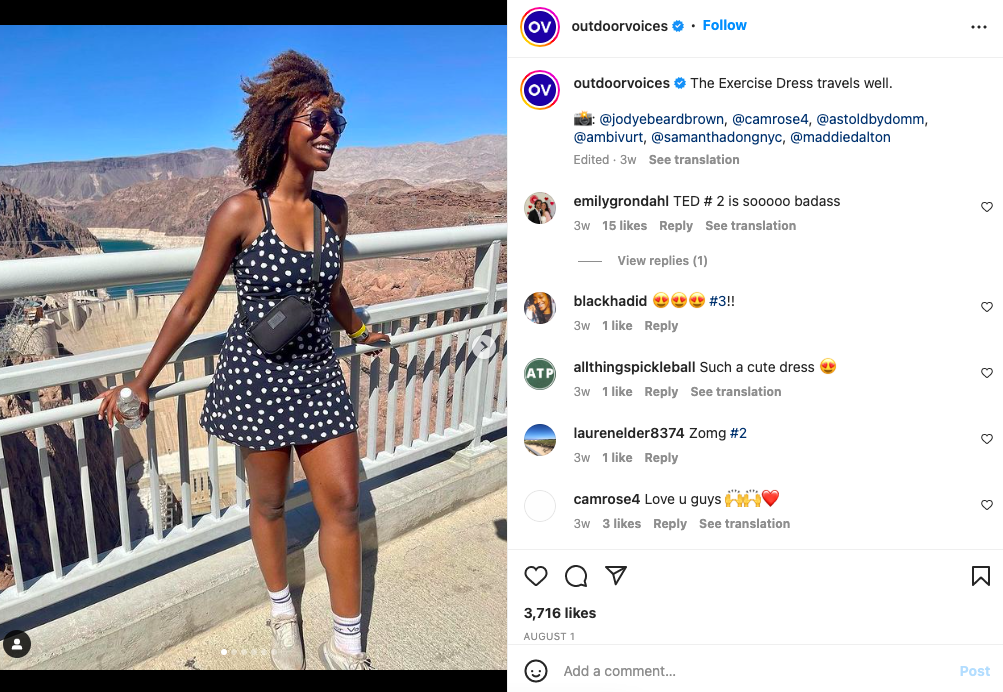 What makes this strategy work is that it puts the brand speaking the language of their core audience. Consumers want to connect with brands that understand them, their interests and their experiences. After all, buying is often an emotional decision – so connecting on an emotional level, rather than simply a logical one is key for marketing outdoor brands. That's why user-generated content is such an effective marketing strategy.
Embrace a cause
Modern consumers are calling for commitment to social causes, diversity, equity and inclusion.
Take the case of Patagonia. Patagonia is one of the most well-known and successful outdoor brands. This brand generates about $1 billion in annual revenue and what is most surprising about Patagonia's monetary success is their consistent fight against consumerism and over-spending.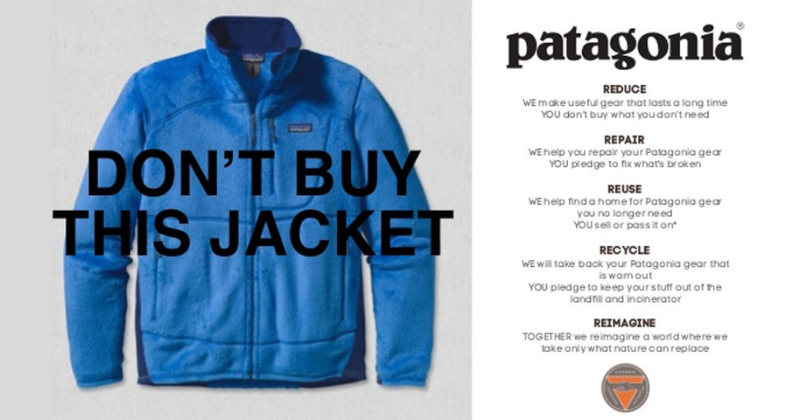 Their brand image is built on a platform of being friendly to the nature that their products are used in. So, a lot of their marketing campaigns have been centered around sustainability. Patagonia's target customers are people who respect the outdoors as much as they love them. This approach to ethical consumer behavior also falls in line with recent buyer trends. Millennials have long been focused on buying ethically-sourced products, and are more inclined to spend their money on adventure gear that comes from a sustainable brand. In fact, 66 percent of all consumers are willing to spend more on a product if it comes from a sustainable brand.
So, embrace a cause. Embrace something that reasonates with your audience and revolve your marketing tactics around it.
Build collaborations around communities
Authentic brands look beyond the optics and build collaborations around communities' needs. Brands need to move away from one-size-fits-all marketing solutions and tailor activations to the needs and demands of the community.
An example is the adventure gear brand The North Face. Through its Explore Fund, The North Face has supported grassroots organisations including Paradox Sports (supports adaptive climbers), Greening Youth (connects underrepresented youth to the outdoors and careers in conservation), and Outdoor Afro (creates safe spaces for Black people in the outdoors).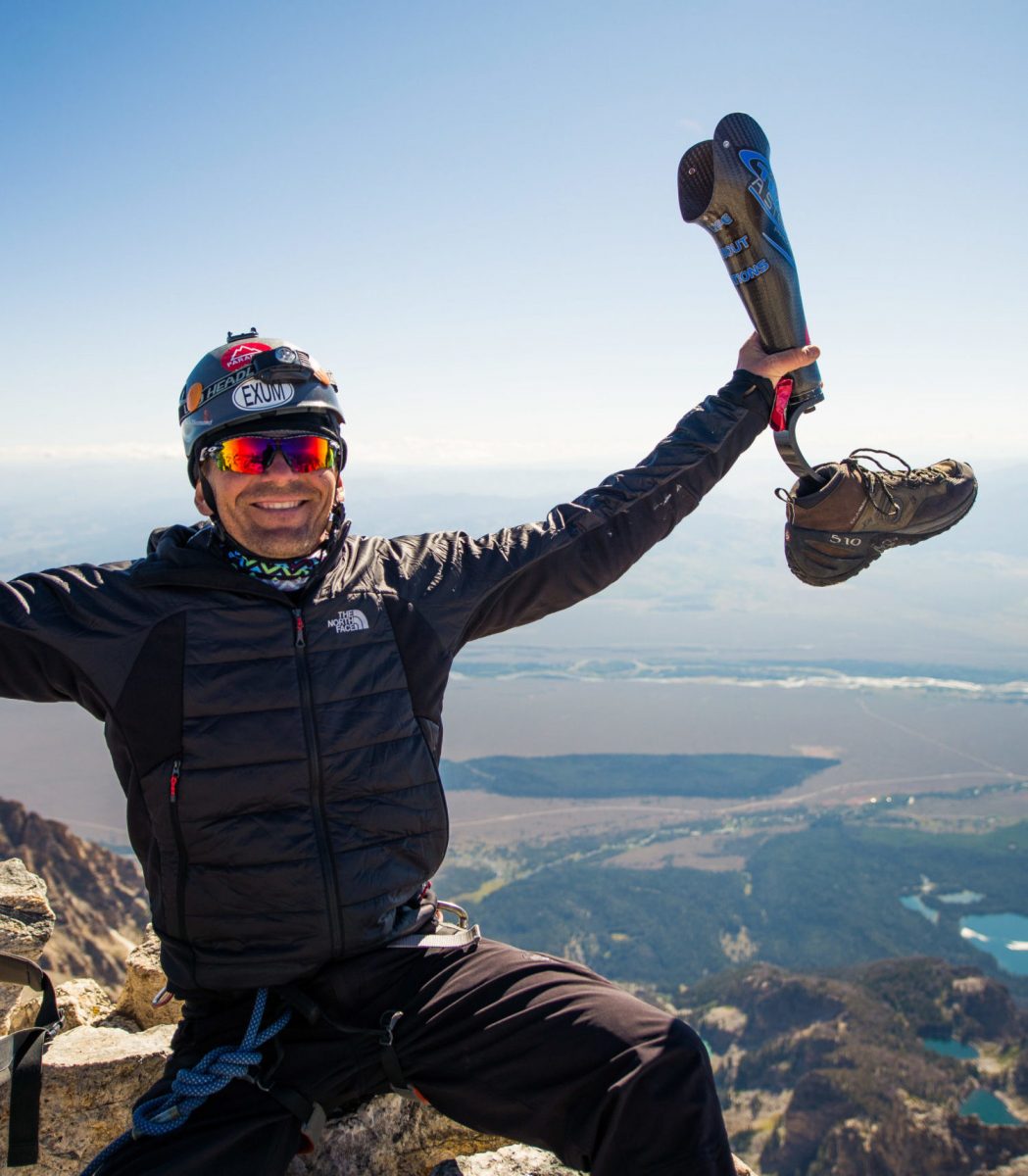 Developing communities, even in a small scale, also helps to develop brand advocates and customers extremely connected with your brand. Because they're part of it.
Leverage Brand Ambassadors and Influencers;
With adventure gear and outdoor brands comes a lifestyle attached. Now that you have a connection you might want to take that relatability one step further. Customers enjoy seeing genuine, candid reviews and feedback from trustworthy people like themselves and people they follow online.
The best way to incorporate this into your marketing plans is by including talented brand ambassadors and influencers.
Not only these content creators help you build engagement, relatability and are an extension of your brand, they will also allow you to find market gaps in niche audiences.
The outdoor brand Merrell noticed that the followers of their influencer partners had trouble finding plus-size clothing for certain sports. By listening closely to the needs of an untapped market, Merrell created an entire line of plus-sized sports apparel for an otherwise unheard group of potential consumers. 

Their efforts not only increased sales of a product they otherwise would have been oblivious to, but also positioned them to being known as an inclusive brand that cares about those with different body types.
Cross-Channel Messaging
Outdoor brands are often marketing to people who like to disconnect. While digital channels are important, you might want to consider going offline as wll. Build your marketing message throughout your channels, even if your main focus is on digital.
In-store experiences, product launches, and special events are ways you can tie your digital marketing into real, tangible campaigns. And, with many people starting to see the draws of a "digital detox", pouring yourself into multiple channels can only be a good thing.