Creating Digital Content: the 6 best apps for social media content creators
Social media content creator: you might think that for content creators it's just about being creative and having good ideas, but it's not. It also includes presenting them in the best way to your audience and making them engaging. Ever wondered: What tools you need to become a better content creator or influencer? What are the best apps for content creators and creating digital content?
Here are 6 apps for content creators that can help you be the best social media content creator and influencer:
Before you start creating, you need inspiration. For that, Inspiration Grid and Pinterest might be your winning secret. They're both very complete and you can use keywords of what you are looking for and they will give you thousands of ideas and content approaches.
To complement your sources of inspiration, whenever you feel blocked, we recommend you to visit blogs of people who influence you, do activities that excite you, listen to your favorite music or read your favorite books.

This app for content creators allows you to plan, design, and organize your texts for any social media. You will be able to include bold text, spacing, and emojis in a much easier way. Being able to do your work more efficiently, will help you be a better influencer and social media content creator.
To use it, just write your text and shape it. When you have it ready, click on the "Convert and copy text" button and you can paste it into the description field of your social media. This will allow you to be more efficient and a special touch while creating digital content.
With hundreds of templates, text effects and high-quality animations, being a social media content creator has never been easier. Mojo and StoyLuxe are available for your mobile on Android and iOS, and these apps for content creators will allow you to enhance the design for your stories, with animated and customized templates, text effects, collages and special filters.
Adobe Spark is a great and more professional tool that offers you a variety of basic templates so you can design on them and capture your ideas while creating digital content. You can edit and design photos, videos, add texts, filters, among other things, very easily with professional results and be a better influencer. This particular one is more recommended to professional social media content creators.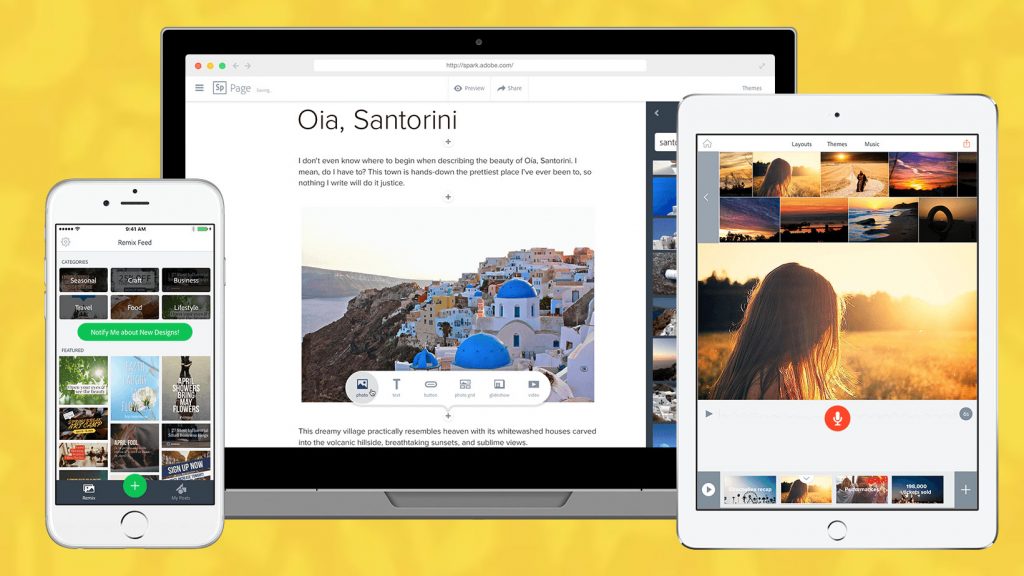 If you already have your idea and you are ready to capture it, make sure you get the right result. With Lightroom you can edit images, use filters, modify details. Inshot will help you in a very easy way to edit your videos, it contains simple transition effects, options to add audio, music and images.
If you are already an expert in editing, we also recommend After Effects, a more advanced editor.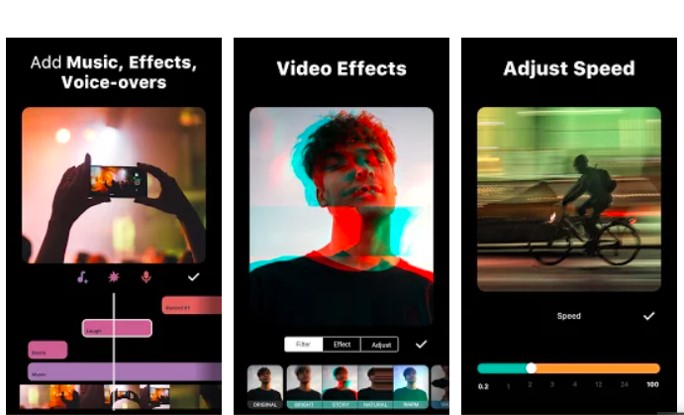 If creating digital content is your passion or want to collaborate with your favorite brands, VoxFeed is the perfect platform for you.
VoxFeed is a free app for content creators that connects brands with content creators, nano-influencers, micro-influencers and macro-influencers. It is free to access and allows brands to meet, interact, build campaigns, pay and measure results. Everything is done from the platform in an easy, agile and secure way.
The goal of the brands is to make their campaigns a success. Therefore, more and more brands are looking for social media content creators and influencers to reach a maximum number of people and new audiences. They arouse a lot of interest among advertisers as a way to publish and publicize their products through marketing campaigns. It is also a cheap and effective method that can go viral compared to expensive traditional commercial campaigns.
The key is to be sure about the brand, type of product or service you want to collaborate with. Obviously you will have to engage with brands and companies that have to do with your profile (blog, web and social media). This is so that other users and brands recognize you as a specialized social media content creator in that sector.
VoxFeed connects brands with social media content creators