Product Seeding: How To Start A Product Seeding Marketing Campaign
What is Product Seeding in Marketing? Product seeding is when you create a website or blog that sells products that haven't been released yet. This is done so that you can market your product before anyone else has access to it.
For brands that sell physical products, product seeding is one of the easiest and most budget-friendly ways to start or scale a marketing strategy that boosts brand awareness and drives sales. 
Launch Your Product Seeding Campaign for Free
What is Product Seeding?
Product seeding is when brands send free products to a carefully selected group of consumers or influencers. In return, influencers post about the item and share photos and opinions of the product with their followers. 
The idea behind product seeding is that getting your product into the hands of an influential person who is likely to use and enjoy your product will result in genuine, relatable content that their audience will find engaging and memorable. 
Product Seeding Campaigns are Popular
Brands know that consumers are much more likely to trust their peers over traditional advertising when it comes to purchasing decisions.  Therefore, the idea of using product samples to promote new offerings is increasingly common.
In a classic seeded word-of-mouth marketing campaign, a company sends product samples to a selected group of consumers, typically referred to as seeds. The brand encourages them to try the product and share the product information and their own opinions with other consumers. Seeds typically spread product-related information in the form of posts in online forums, on social media websites or as reviews on retail websites – and lots of these transmissions can be tracked by brands through online and social media monitoring.
For most brands, product seeding is highly cost-effective. Unless a brand has an extremely high-ticket product, the exchange of product for user-generated content (UGC) is by far the most inexpensive way to build brand awareness and eventually drive sales.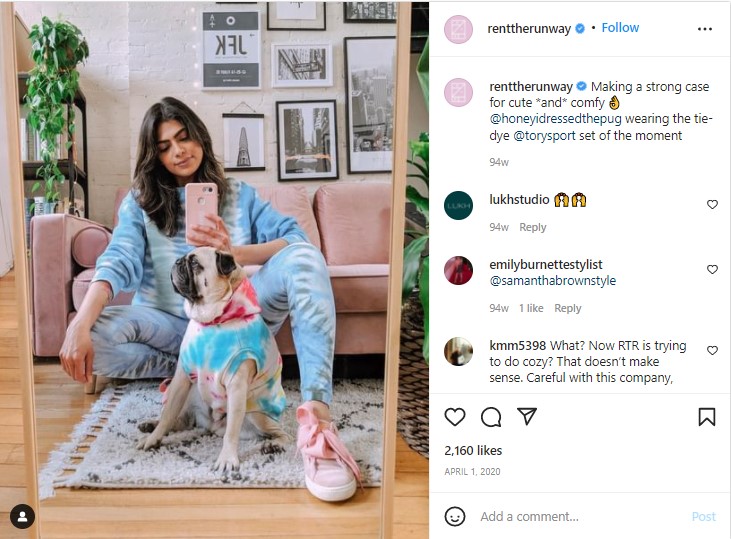 How to Start a Product Seeding Campaign
The key aspect of a successful product-seeding marketing campaign is that brands need to approach the right group of consumers to partner with. You will need to find people who would organically use your brand's product in their everyday life and have some influential power over their audience.
#1 Pick the right consumers
Brands are best off partnering with consumers who actually use and enjoy the products they make. Ideally, consumers who align with a brand's mission and values already use—or have at least some knowledge of—that brand's merchandise.  
By allowing the consumers to browse your catalog and select a product they will use in real life, they are more likely to develop genuine brand affinity and pass that love on to their community.
#2 Partner with influencers
The main thing about partnering with influencers is to build an influencer program based on partnerships and not just transactions.
Influencers who are only interested in making money and accumulating as many followers as possible want a transactional relationship. This tactic won't succeed for either party and will not generate the quality, long-term relationships necessary to scale an influencer marketing program.
Great influencers want to nurture brand relationships that genuinely help their audience. That's why product seeding is essential. It lets the influencer decide if your product is something they would endorse organically and opens the door for conversation about how creators really feel about an item.
#3 Create a specific Landing Page
If you're looking to promote a new product, you should consider having a specific landing page for that. A product seeding campaign is when you start promoting a product before it even exists! You can use that landing page to help build interest in your product.
#4 Engage and Build Relationships
Don't send it and forget it—continue to build a relationship with your customers and influencers after sending a gift. Follow up after a bit of time has passed. Ask how the product is working or if they have any questions about it. Be natural and create a genuine, positive exchange. Keep the conversation flowing!
#5 Ask for genuine content
When asking for content from influencers or your consumers with your new product, ask them to be genuine. When a social media user sees a product or service posted by a brand, it's understood the brand is trying to sell something. But, when they see an actual customer back up a product, the recommendation is perceived as much more genuine and authentic.
This type of marketing strategy works because people are more likely to trust their peers – even if they don't know them – over a branded advertising. In other words: People trust other consumers.
Besides, people want to share good experiences. Think about the last time you had an awesome time at a restaurant or event. Did you tell people about it? I'll bet you told everyone who would listen.